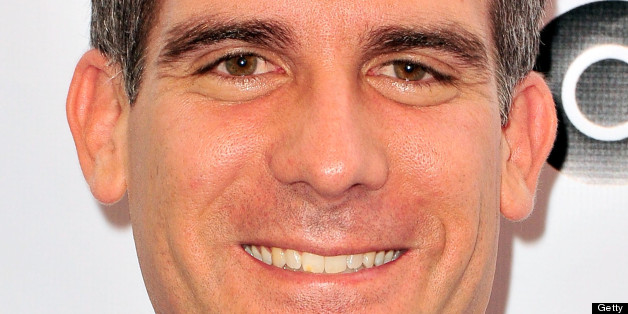 In his continued push to make City Hall more user-friendly, Mayor Eric Garcetti on Friday held a "Government 101" session for more than 100 community activists, with the goal of teaching them how to accomplish change.
"City Hall is both symbolic and real," Garcetti said at the opening session, held in the City Hall's forecourt, just down from his offices.
"We are trying to open City Hall to make it accessible to you. This week, we opened a new Mayor's Help Desk to provide real answers to the problems you have."
As part of his effort, Garcetti said he will be looking to change the building's security system so that those coming to City Hall no longer need to go through magnometers and having their purses or briefcases checked.
Moving closer to the constituents has been a goal of the mayor since his first day in office, when he allowed those attending his swearing-in to walk through City Hall. He also held an open-office day where people could just walk up and talk with him.
"I want you to feel welcome here," Garcetti said. "In a democracy, we will never agree on everything. As mayor, I can hold a news conference or fill some potholes. My staff is a couple of hundred people, but we are limited in what we can do.
"Even a city with 35,000 city workers, as powerful as that sounds, is not enough. But 4 million people marching in the same direction, now we are talking about real power. That's what we're doing here today."
Garcetti said he wanted those at the session to begin a conversation with one another to find areas of common ground. "We are not going to agree on everything or get everything we want, or even get everyone to agree all the time," he said. "That would be boring. But let's begin a conversation. The power we have to make change is infinite if can bring people together."
rick.orlov@dailynews.com
@Rickorlov on Twitter
BEFORE YOU GO
PHOTO GALLERY
Eric Garcetti 101