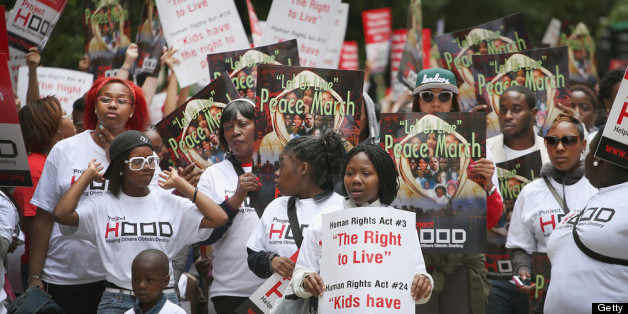 Story by Josh McGhee and Quinn Ford, courtesy DNAinfo Chicago:
CHICAGO — More than 200 people joined a South Side pastor Saturday afternoon to march up North Michigan Avenue and stage a "silent sit-in" to help spotlight young people who are disproportionatley affected by violence in Chicago.
The "Let Us Live" march, organized by Project HOOD, culminated in a "State of the Hood Address" given by Rev. Corey Brooks of Woodlawn's New Beginnings Church outside the Wrigley Building.
Brooks said when a child goes missing in America, the government issues an Amber alert. The pastor said it is time to issue an Amber alert for a generation of black youth.
"Today, we are issuing an Amber alert from the hood because our black children are missing," Brooks said. "Missing education, missing employment, missing parents..."
BEFORE YOU GO
PHOTO GALLERY
Crime In Chicago