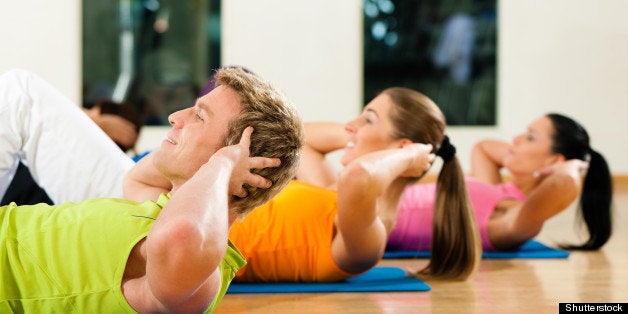 Specifically, 53.8 percent of Americans reported exercising for at least half an hour on three or more days a week so far in 2013 (according to monthly averages), compared with 55.2 percent of Americans who reported that level of exercise last year.
The drop, though small, brings the number of self-reported frequent exercisers in the U.S. back down to recession-time levels. In 2009, the monthly average of Americans who exercised for half an hour three days a week was 52.2 percent; in 2010, it was 53.6 percent; and in 2011 it was 53.4 percent.
Researchers noted that the survey did not involve asking about the exact number of minutes people exercised, nor the intensity at which they exercised. But "the monthly trend in frequent exercise provides a general picture of how their habits change over time," they wrote.
The data is based on phone interviews conducted with 15,235 adults living around the United States, which were conducted in the month of June this year. For the full report, click here.
Recently, a government report showed that only one in five Americans is getting the recommended amount of exercise each week -- consisting of two-and-a-half hours of moderate aerobic exercise, with two or more days of strength exercises.
BEFORE YOU GO
PHOTO GALLERY
Reasons To Exercise In The Morning