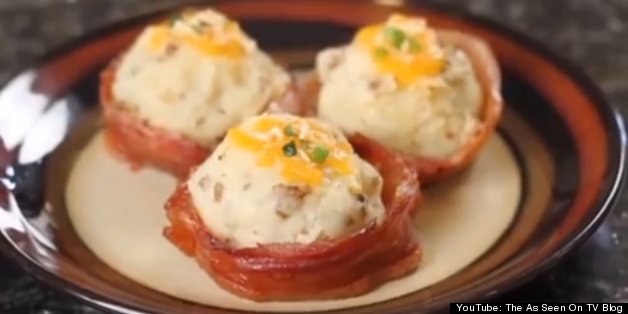 When we watched the video for a gadget called the "Bacon Bowl," our first reaction was: "Hey, this isn't such a bad idea." Who wouldn't love a contraption that turns bacon strips into an edible bowl?
Then we realized that any goof could make the same porky container using a muffin tin. But why use a kitchen tool you already own when you can buy a completely useless gadget? Because ... reasons, guys.
Seriously, we've seen innovative folks use muffin tins to make ham cups, cookie bowls and toast bowls. No "Bacon Bowl" necessary.
WATCH:
BEFORE YOU GO
PHOTO GALLERY
Useless Kitchen Gadgets