Lady Gaga's ready for a some positive feedback. The singer unveiled the name and even shared the artwork for her new single, "Applause."
The track will debut as the lead single off of "ARTPOP" on August 19. Gaga tweeted the big reveal on Sunday night::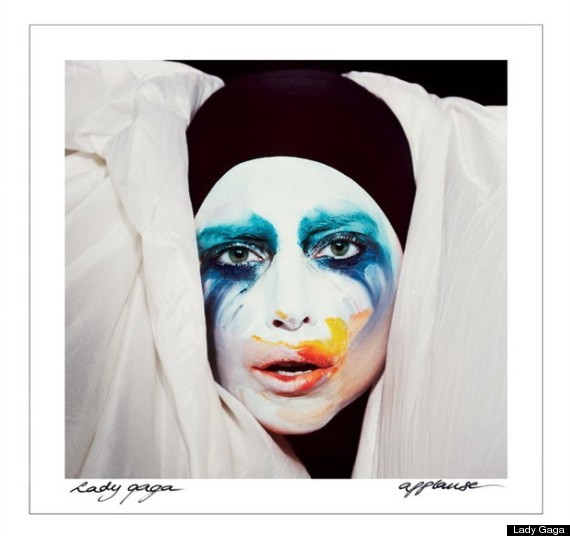 The single artwork for Lady Gaga's new single, 'Applause'
Inez van Lamsweerde and Vinoodh Matadin shot the cover art, which sees the singer as a pierrot, or pantomime artist. In an interview with WWD, which debuted the image, Gaga revealed that Lamsweerde and Matadin also completed the music video for "Applause" last week.
The artwork is apparently from that shoot. "It's the end of the night after the show," the singer told the magazine. "When I look at it I see that there is a longing for the applause. I see that there is a void that is leaking onstage, that the performer is leaking, that the art is sort of becoming something else in front of your eyes. Something more human, something more honest." Gaga recalls being moved to tears during this particular performance for the cameras.
Gaga also teased the album's sound, saying that it's "very fun" and "full of happiness." She also engaged in some Gaga-level philosophy, telling the magazine that she's bigger than her many looks or phases. "When you watch each image and you watch each thing come out, they might not look exactly the same," she said. "[I'm not] defined by the same designer or defined by the same hair cut or defined by the same icon. The statement is that I'm not one icon. I'm every icon. I'm an icon that is made out of all the colors on the palette at every time. I have no restrictions. No restrictions."
Lady Gaga will headline this year's MTV Video Music Awards on Aug. 25. "ARTPOP" will hit stores as an album and app on Nov. 11. For more, head over to WWD.
BEFORE YOU GO
PHOTO GALLERY
Lady Gaga Style Evolution