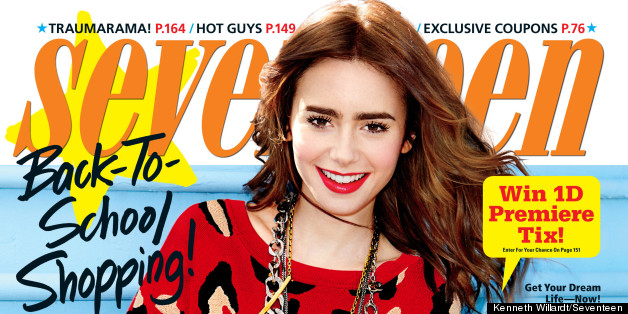 Wearing an oversized red leopard print sweater dress and red lips to match, Lily Collins is looking fierce on the coveted September cover of Seventeen magazine.
In the issue, "The Mortal Instruments" star (who recently spilled details about the film in Glamour) explained her personal style, her newest tattoos and the actresses who inspire her.
Read a teaser, below, and head over to www.seventeen.com/Lily for more. You can pick up the August issue of Seventeen on newsstands August 6.
On her new sense of style:
I've definitely edged-up my style a little but not for any reason other than I'm experimenting with myself. I always wanted tattoos, so this past November, I got two. I got my back done first its my handwriting and it says, Love always and forever.
On looking to Hunger Games' Jennifer Lawrence and Twilight's Kristen Stewart for career inspiration:
I admire how they've both handled the fame that came with those roles and their ability to step outside those roles and do other projects. That's what I want to do balance fun big movies with gritty passion projects I love.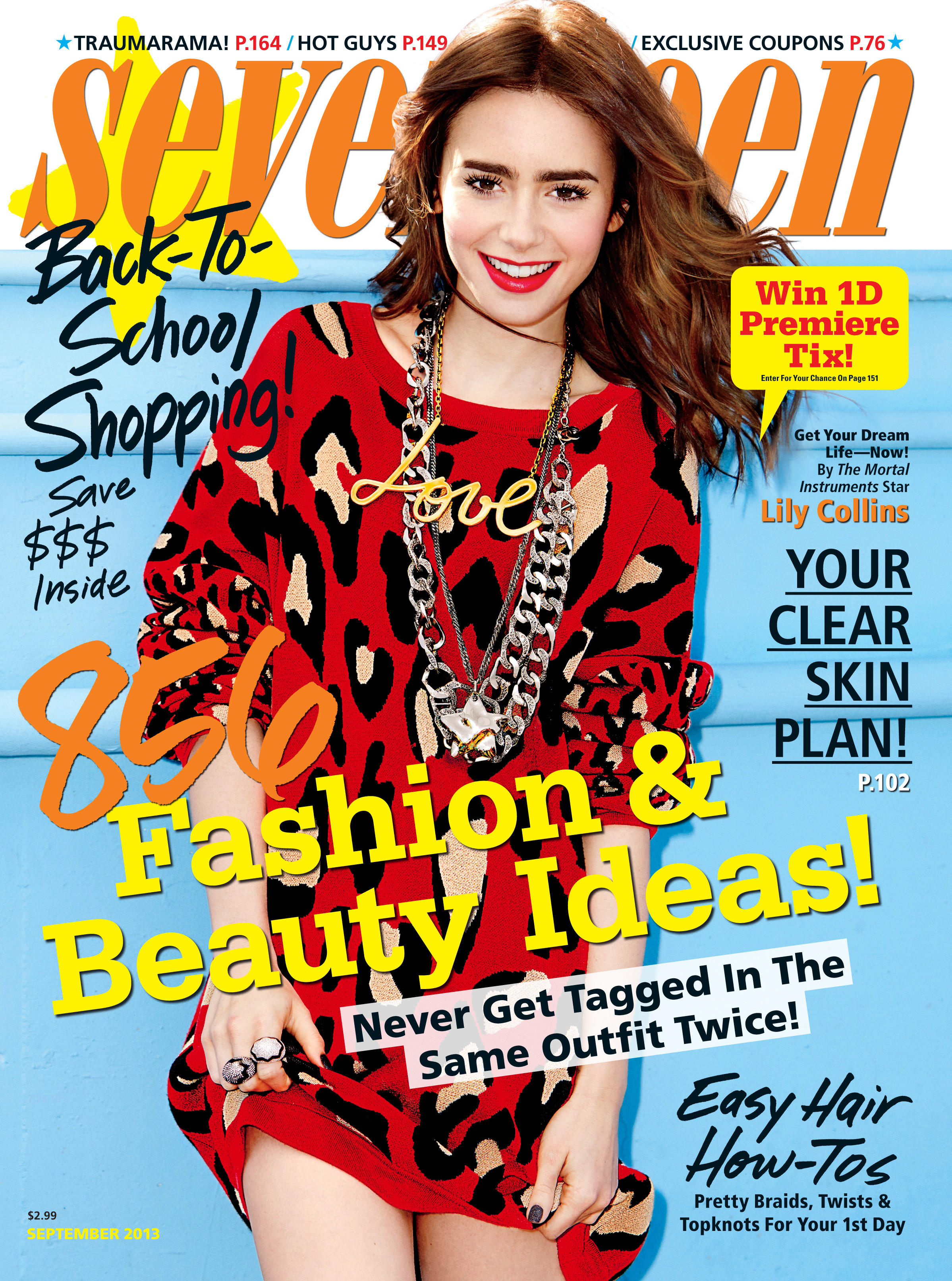 BEFORE YOU GO
PHOTO GALLERY
Lily Collins, Glamour's 'Next Big Thing'