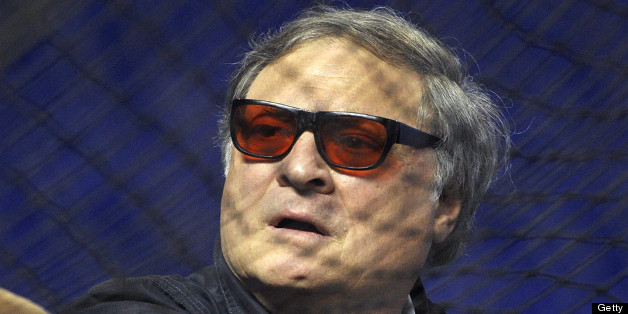 This wasn't going to end well Monday night:
Want to see your tweets on the @MarlinsPark jumbo screen? Send us your best #LetsGoFish #iloveMarlinsPark tweets to see them up there!

— Miami Marlins (@Marlins) July 29, 2013
And it didn't. In fact, responses were pretty gruesome as the Twitterverse took to the hashtags as if the Marlins had once lied about their finances and used tax dollars to build a stadium without a public referendum, or lots of other bad things. Go figure. Here are some of the best and harshest responses -- but as one respondent pointed out, we'll likely never know if any of them actually made the game.
There's another guy in my row. This is an outrage. #LetsGoFish #iloveMarlinsPark

— Silky m33m Johnson (@HeatBoner) July 29, 2013
ECHOOOOOOOOOO #LetsGoFish #iloveMarlinsPark

— Violence (@PhilKenSaban) July 29, 2013
#LetsGoFish #iloveMarlinsPark RT @martinezT24 Will be closing twitter account. Thank you.

— Ethan Booker (@Ethan_Booker) July 29, 2013
Ten years ago we had Josh Beckett, Mike Lowell and Miguel Cabrera. Now we have no cash, no jobs & no hope. #LetsGoFish #iloveMarlinsPark

— Ethan Booker (@Ethan_Booker) July 29, 2013
anybody got any fives? #LetsGoFish #iloveMarlinsPark

— Holly Anderson (@HollyAnderson) July 30, 2013
Are all the empty seats behind home plate available for purchase? Asking for an enemy. #LetsGoFish #iLoveMarlinsPark

— Lord Zombie (@FinzZombie) July 29, 2013
RT @Giancarlo818: Trade me. Please. #LetsGoFish #iloveMarlinsPark

— Adam Smoot (@adamsmoot) July 29, 2013
Install slot machines behind every seat. You'll get at least 10-15k senior citizens every night. #LetsGoFish #iLoveMarlinsPark

— Lord Zombie (@FinzZombie) July 29, 2013
David Samson is a great president, but a better jockey. #LetsGoFish #iloveMarlinsPark

— Adam Smoot (@adamsmoot) July 29, 2013
Wow, I just love how I can have an entire section to myself! So can you! Really stretch your legs, y'know? #LetsGoFish #ILoveMarlinsPark

— Marty G (@ThisPhillyFan) July 29, 2013
"Home of the Cocaine Expos" #LetsGoFish

— Wes Hammit (@weshammit) July 30, 2013
#letsgofish #ilovemarlinspark bush did 9/11

— Jacob (@ohholybutt) July 29, 2013
Sadly, no one will be able to confirm if my tweets made it on the Jumbotron #LetsGoFish #iloveMarlinsPark #SaveBunheads

— Brody Logan (@BrodyLogan) July 29, 2013
Bet they don't do this again. RT @Marlins Want to see your tweets on the jumbo screen? Send us your best #LetsGoFish #iloveMarlinsPark

— Brant Wilkerson-New (@BrantWSJ) July 29, 2013
BEFORE YOU GO
PHOTO GALLERY
Miami Marlins: Empty Seats At Marlins Park