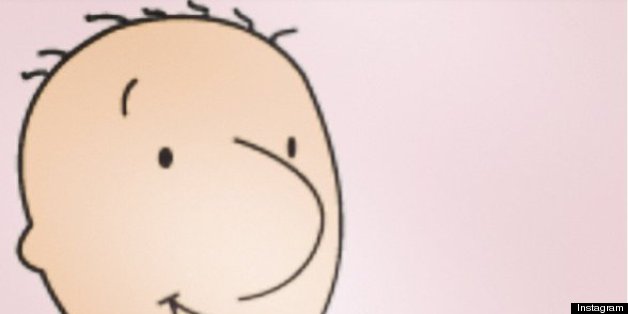 Calling Smash Adams, Dr. Klotzenstein and The Beets!
If these names ring a bell, then you're well-versed with Nickelodeon's classic cartoon, "Doug." The show was one of three original Nicktoons (along with "Rugrats" and the "Ren & Stimpy Show") to air in the '90s and enjoyed a successful three seasons from 1991 to 1994.
The animated sitcom centered on Doug Funnie, a timid 11-year-old forced to make new friends after his family moved to Bluffington, Virginia. He dealt with typical issues like bullying, crushes and fitting in at a new school -- things we could all relate to in our awkward adolescence. "Doug" is now syndicated on TeenNick, solidifying its iconic cartoon status to the loyal millennial audience.
Whether it be his shy yearning for Patti Mayonnaise or the heroic saga of Quailman, Doug stole our hearts as the everyman/kid with a good heart.
Sure, "Doug" lives on at its sister network but what if the cartoon was made into a real-life movie? The show's lessons would translate amazingly to camera and the nostalgia would resonate among the millennial generation. Not to mention, they'd get us banging on a trash can just like old times.
Here, we break down the ideal film cast for an unanimated version of "Doug:"
1. Doug Funnie: Anton Yelchin is the perfect young Hollywood actor to play our leading man. He can pull off Doug's frequent clumsiness and the nice guy card with ease. Plus, we can totally picture him scribbling Patti's name in a journal, strumming the banjo and wearing a belt around his head, Quail Man style.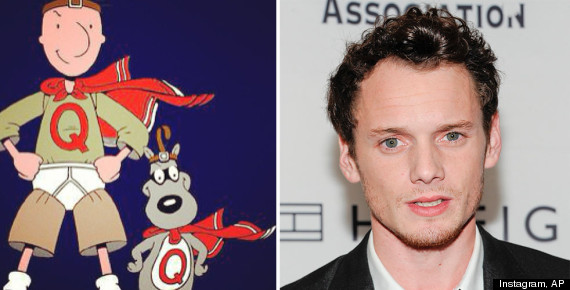 2. Phil Funnie: Doug gets his awkwardness from father Funnie. Phil was a photographer, gave well-intentioned advice and was a master kite constructor. Colin Firth could easily rock the dad glasses and frolic in a field with the Funnie 5000.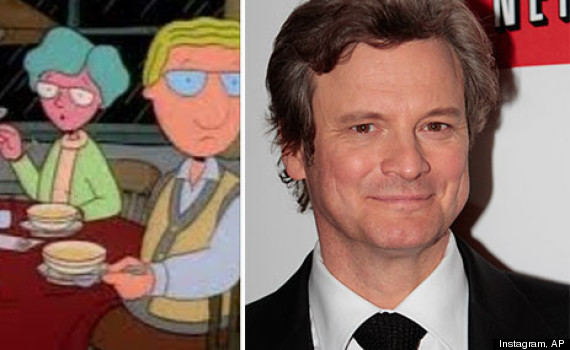 3. Theda Funnie: Meek mother, quasi-environmentalist, housewife and sometimes-working woman. Theda did it all and was continuously sweet. Give Geena Davis some blue hair and thick frames, then she's it.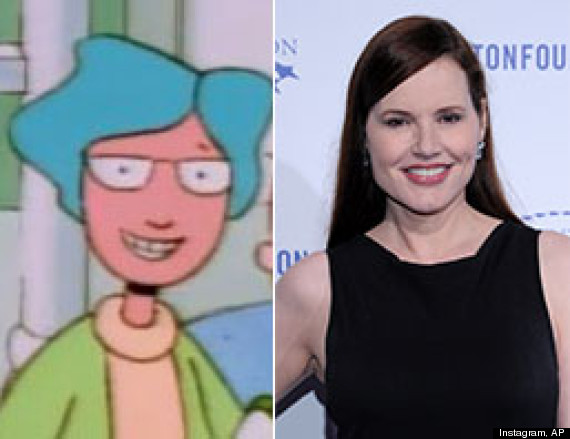 4. Judy Funnie: Doug's dramatic older sister is like the tween version of Daria. She wears purple and black, is never without a beret or sunglasses and is incredibly artistic -- she even attends the Moody School for artistically talented teens. Chloe Grace Moretz brings a dark, quick wit to any project and would be an amazing Judy after a red dye job.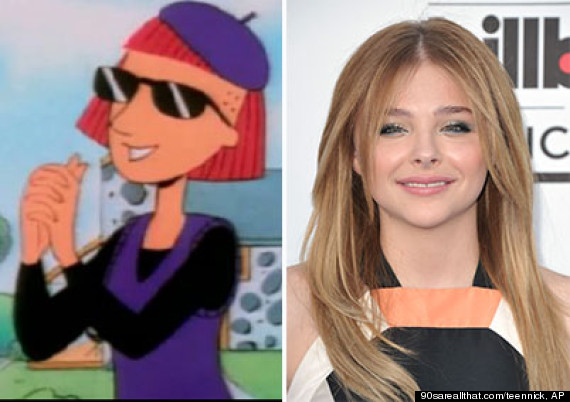 5. Patti Mayonnaise: Zosia Mamet struck gold with "Girls" and would be even better as Patti. Sure, the girl can't cook and might be a little cautious to date Doug, but Patti is a happy chick and a superb athlete (evidenced in her intense games of Beetball). She's sporty and sweet; the girl next door.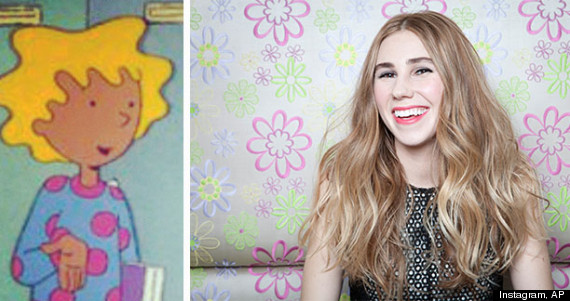 6. Skeeter Valentine: Michael B. Jordan's versatility pegs directly to Skeeter. Doug's blue bestie is the modern playground wingman we wish we had. Not to mention he's highly intelligent and likes to beat box. HONK HONK!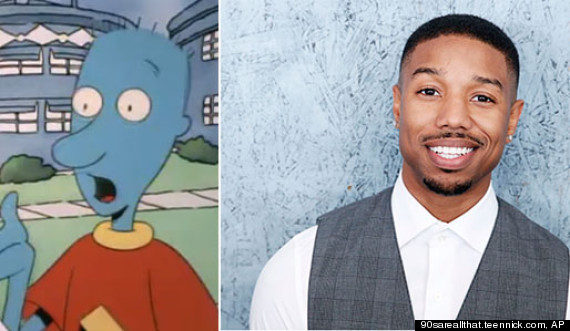 7. Roger Klotz: Ah, Roger. The bully who made us cringe and yet, there wouldn't be a show without him. He is a constant downer to Doug. Our pick is Tom Felton with a Skrillex-esque side shave and red mohawk. Felton just plays the villain so well.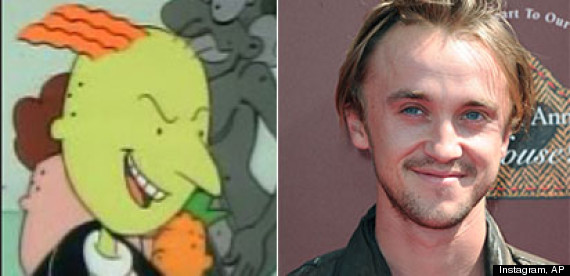 8. Connie Benge: Patti's pal gossiped incessantly and even had crushes on Doug (plus Skeeter, geez)! Connie was a touch naive but she still meant well. Remember when Doug faked an excuse to avoid going to a dance with her? Ariel Winter's disappointed yet hopeful face would do the situation justice.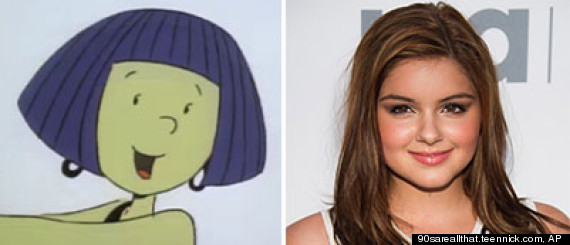 9. Fentruck Stimmel: This is too easy. Aziz is ideal for the goofy foreign exchange student from Yakistonia role. Fentruck is super weird and greeted people by making fart noises with his armpits. Ansari equals Stimmel.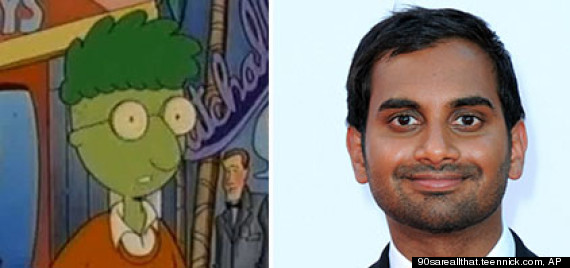 10. Beebe Bluff: Who better to play the rich, snobby kid than Ashley Benson? The "Pretty Little Liars" star completes the popular girl triumvirate (with Patti and Connie) as a full-on Roger hater. Mark her down as another Bluffington kid fond of Skeeter and Doug. Ah, the drama!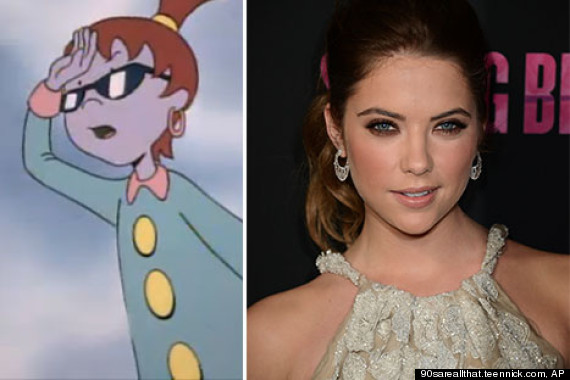 11. Chalky Studebaker: Good old Chalky. He's a floater; he gets along with everyone at school and is on the football team, among other extracurriculars. Miles Teller has that unassuming confidence about him that matches Chalky's personality. Teller could delve into Chalky's insecurities such as living under older brother Cliff's perfect shadow (which culminated in a cheating incident where he copied Doug's test answers).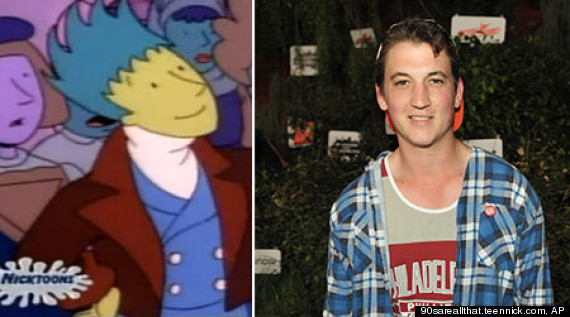 12. Tippi Dink: Doug's sarcastic neighbor tolerates her husband's weird antics and idiotic ideas. She starts off as a housewife and later becomes mayor of Bluffington! This role is just begging for Megan Mullaly's comedic timing.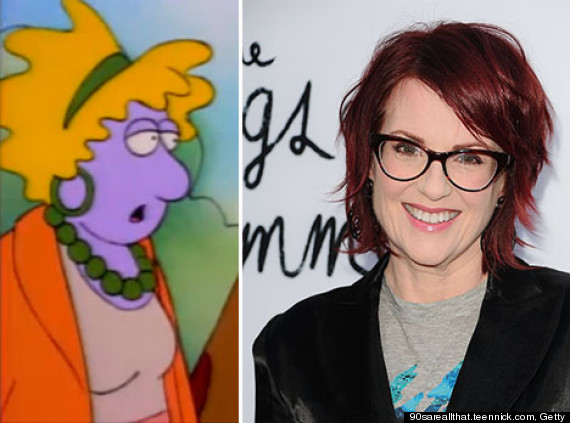 13. Bud Dink: The other half of the Dink duo. Robin Williams is a wonderful match as Bud. He's a kooky investor and an inventor. Plus we'd love to see him humorously crank up the custom Dink grill!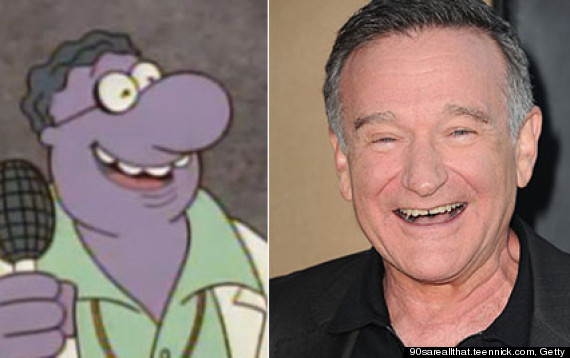 14. Lamar Bone: More like bonehead, am I right? Bluffington's assistant principal is pure evil. He is mean to every kid, has no sense of humor and he freaking yodels. Willem Dafoe captures the Rulemeister's weirdness like no one else.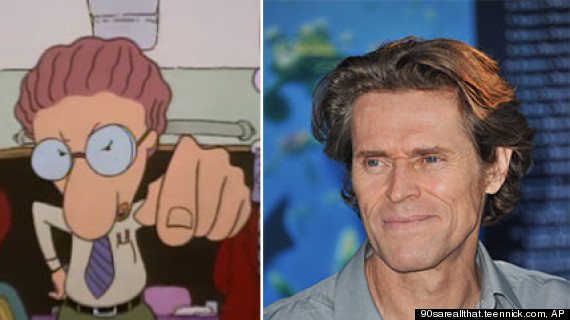 BEFORE YOU GO
PHOTO GALLERY
It's The ShizNICK!