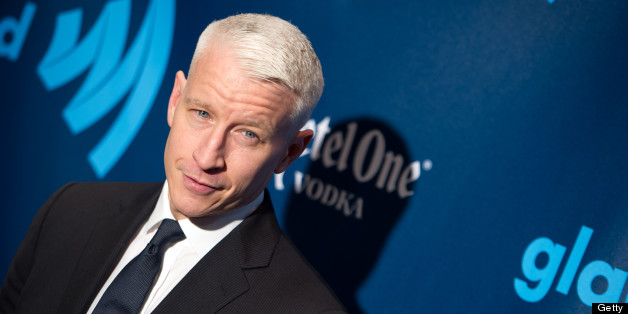 Anderson Cooper's alleged stalker has been described as a "gay, Jewish, white supremacist" who had a convoluted interpretation of his relationship with the CNN host.
Accused stalker Alex Hausner, a 40-something from Queens, N.Y., was charged with menacing, stalking, aggravated harassment and harassment; and he was banned from having any contact with Cooper, the New York Daily News reported. On Saturday, he appeared in Manhattan Criminal Court and was ordered to be held in jail in lieu of $75,000 bail.
Hausner is accused of stalking the CNN star and trying to get into the West Village home he shares with boyfriend Benjamin Maisani at least four times, according to the Daily News. He also allegedly targeted Cooper and Maisani in a series of threatening phone calls.
According to the New York Post, the Queens native and psych patient, who has been reportedly described by friends as a "gay, Jewish, white supremacist," purportedly began stalking Cooper in 2008 and has claimed they were friends with "romantic overtones." Hausner even claimed he had been stalked by Maisani.
"There was no time to get to know each other," he told the Post of his supposed relationship with Cooper. "I do love him, but we became more than just friends."
A rep for Cooper had no comment on the matter.
The 46-year-old silver fox is no stranger to overzealous fans. Back in 2009, blogger Krystle Russin attempted to get a meeting with Cooper by trying to have anchor Ali Velshi sign her in to the anchor's Columbus Circle office building. She claimed she and Cooper were friends, but the ruse didn't work.
BEFORE YOU GO
PHOTO GALLERY
Favorite Anderson Cooper Moments Since His Coming Out