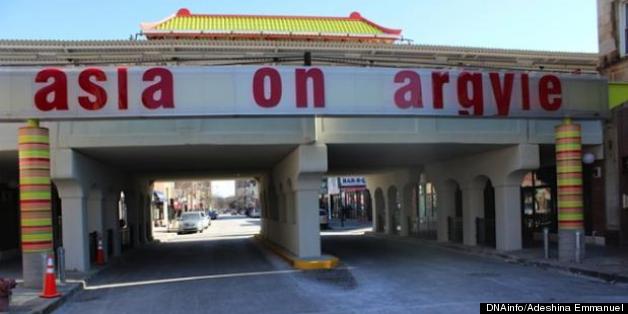 Story by Adeshina Emmanuel, courtesy DNAinfo Chicago:
UPTOWN — A big sign and new "L" stop was just the beginning of Argyle Street's makeover in Uptown. Soon, the entire street structure will change, creating a "shared street" between North Broadway and North Sheridan Road.
City officials presented initial designs for the Argyle Streetscape project Monday. Janet Attarian, complete streets director at the Chicago Department of Transportation, said the design concept eliminates curbs, forces cars below 15 miles per hour and creates a shared space without hierarchy between road users.
Street furniture such as benches, bike racks and storm water planters will be used to give further clues about boundaries.