Kitten season, indeed.
There was something just a little bit off about the home page of the Chicago Tribune's website for a brief period Tuesday morning.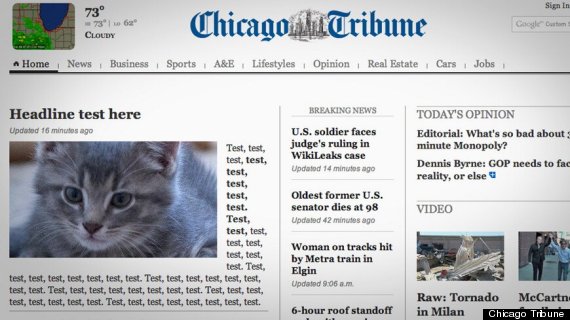 The kitten image clicked through to a "test, test, test"-filled "story" and the same pic of the anonymous, adorable pet.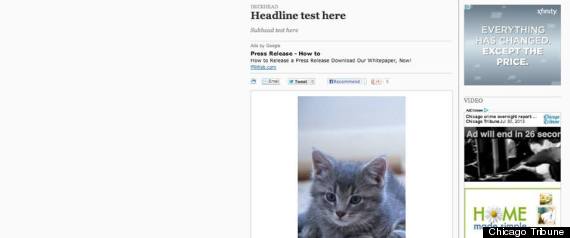 "It's like the internet swallowed a Gertrude Stein poem and pooped this out 16 minutes later," Gizmodo's Brian Barrett wrote of what the Tribune's Scott Kleinberg explained had been a glitch.
"Even dog lovers weren't upset. We do apologize, and we're working to make sure it doesn't happen again," Kleinberg continued.
Trib rival the Sun-Times weighed in too:
Woof. RT @ourmaninchicago: Sun-Times: Cats are nice, but we're more of a dog paper.

— Suntimes (@Suntimes) July 30, 2013
UPDATE: Anonymous no more: The kitten who made a cameo appearance on the Tribune's home page Tuesday is named Benton and he's up for adoption from Feline Friends, a no-kill cat rescue organization based in Chicago.
BEFORE YOU GO
PHOTO GALLERY
Shocked Cats