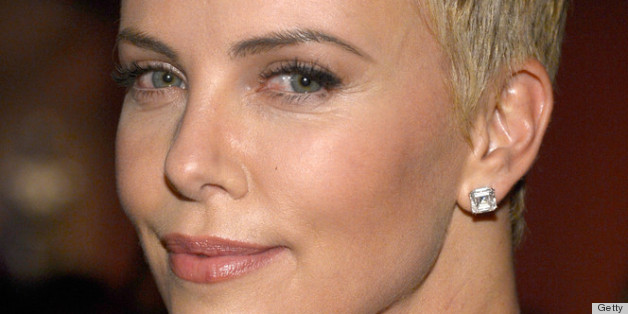 Closet-swapping can go one of two ways: awful or amazing. Thank goodness we'll have a new reality show to document the results of such a sartorial experiment... and Charlize Theron is helping out. The LA Times reports that Denver & Delilah, the "Monster" actress' production company, is spearheading the project. (Unfortunately Charlize isn't trading clothes with some lucky viewer.)
"Whose Closet Is It Anyway?" is a spinoff of an Israeli program that got its start in 2011. The program hinges on a three-way style swap between diverse women, exploring the concept that updating your outfits "may just change the way you think." More on the show's format from WCIIA's Keshet Media:
Each participant will have to change her entire look and try on styles that are totally different from her own, all while going about her usual routine. What does it feel like to walk in another woman's stilettos? Will her family like her new look? What will her boss have to say?
An interesting idea, indeed. But does America really need another fashion reality show? We've already got the ubiquitous "Project Runway." "America's Next Top Model" starts its twentieth season next week. Even Vogue is upping their TV game with a behind-the-scenes project surrounding the CFDA Awards. And now that "Fashion Star" has officially gotten the axe, we're concerned than a fashion-saturated TV landscape might not be for the best.
What do you think: Should we focus on the clothes in our closet, or those swamping the small screen?
Here's what happened when we tried style swapping out ourselves:
Want more? Be sure to check out HuffPost Style on Twitter, Facebook, Tumblr, Pinterest and Instagram at @HuffPostStyle.