What happens when you cross a Cronut with an Umami Burger, two of the most hyped dishes du jour? You know, the pastry of the moment from chef Dominique Ansel and the much-loved West Coast burger chain that just opened its first New York City outpost. The evil geniuses over at First We Feast decided to find out.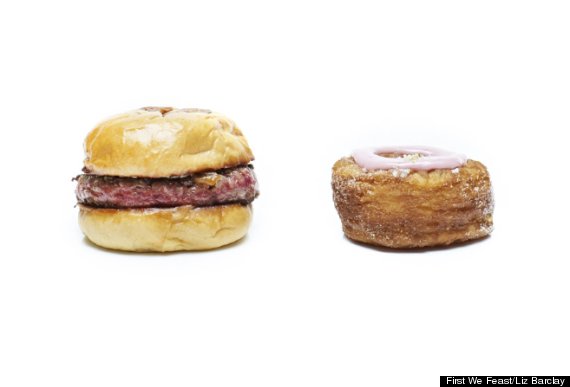 The proposition, however, required intrepid intern Matthew Schonfeld to awaken at 5:30 A.M. and wait in two different lines. (He stood outside Dominique Ansel Bakery for almost three hours!) So did it pay off? Yes, it did:
To my surprise, the flavors melded well. The blackberry filling sweetened the savory Umami flavoring. As my waitress told me, "It looks like a heart attack on a plate." I corrected her, "A little sweeter than a heart attack."
Read the rest of Schonfeld's hilarious account here.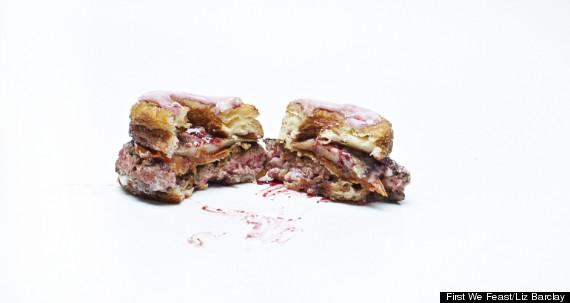 BEFORE YOU GO
PHOTO GALLERY
"Fat & Furious Burger" Creations