Damian Loeb is a hyperrealist artist with an attitude. His impressively accurate paintings capture everything from the outline of a woman's arm to the painstaking detail of a moving vehicle, leaving barely any trace of a paintbrush behind. Decadent palettes and noir-style subject matter merge to create gorgeous images that could easily be mistaken for photographs.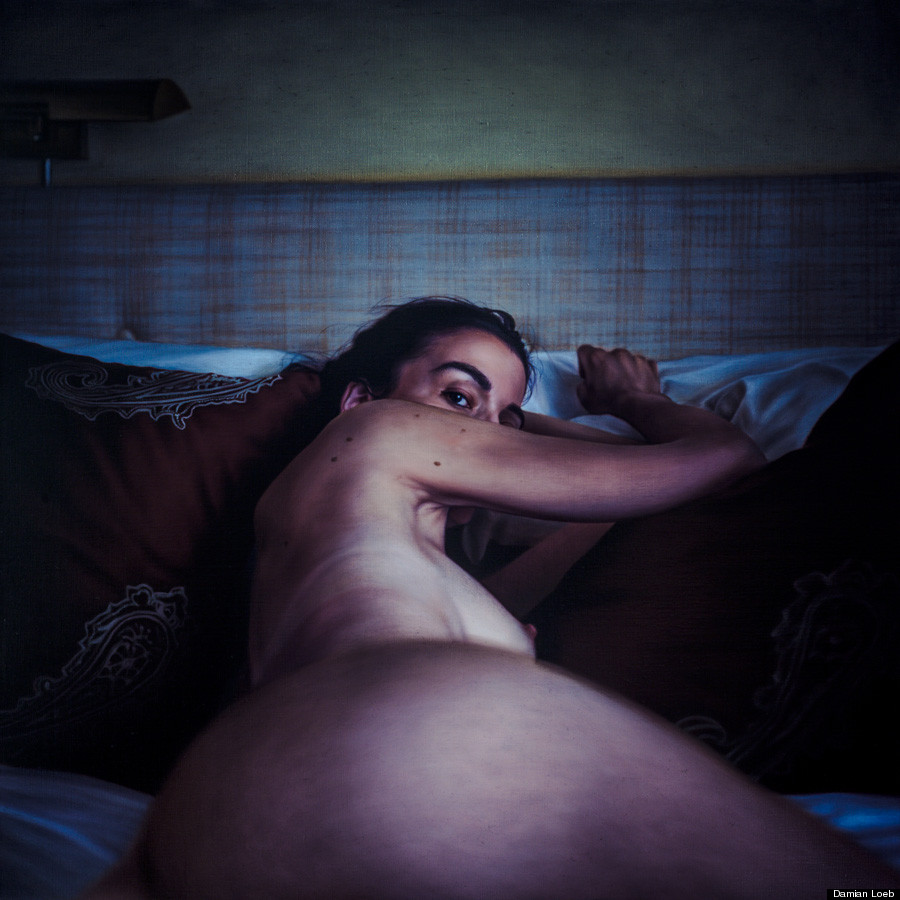 Damian Loeb, Better Ways, 36x36in, Oil on Linen, 2011
But Loeb's works are less a tribute to over-the-top realistic art, and more commentary on the obsession contemporary viewers might have with pristine imagery, using familiar art tropes like the female body. "Our memories are convenient lies we create, cribbing images from others' experiences," Loeb writes in his artist statement. "We discard the personal specifics which don't conform to the ideal conventional beauty created by art directors and cinematographers."
It's true that hyperrealism has become a powerful yet controversial art form, particularly in a new digital age where paintings can be shared across the internet. Some critics praise hyperrealistic artists for their painting acumen and attention to detail, while others condemn the genre for its lack of originality and inventiveness. Loeb's series, however, suggests that any discussion of hyperrealism should involve the onlookers -- those art admirers who continue to marvel at the perfect nature of hyperrealistic works.
"[My] images... are a reflection of an idealized world filtered through the demands of eyes expecting momentous personal experiences to be composed like a Hollywood blockbuster," Loeb asserts.
Scroll through the images below, some contain nudity, and let us know your thoughts on the topic. If you're like us and can't get enough of Loeb's mind-blowing works, stay tuned for his upcoming show at Acquavella Galleries, set for March 2014.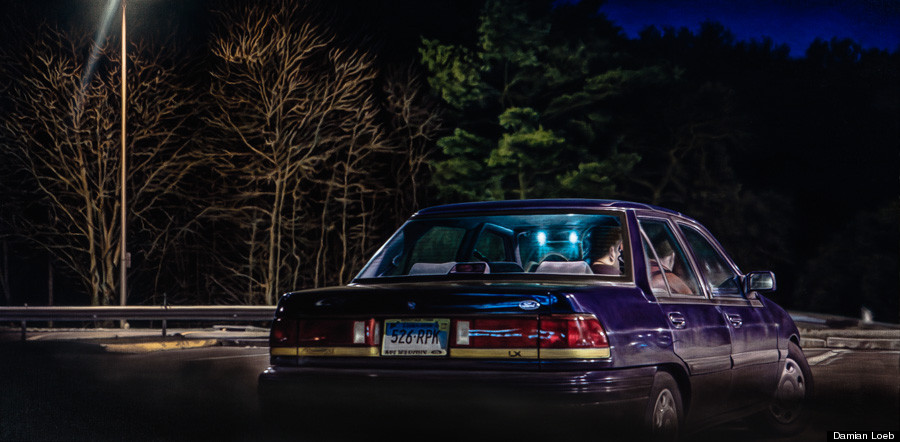 Damian Loeb, The Lady Vanishes, 48x96in, Oil on Linen, 2009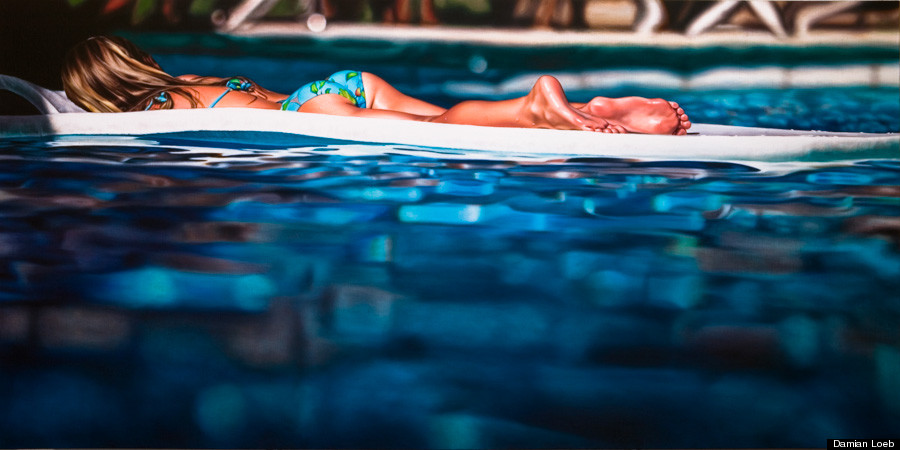 Damian Loeb, M, 48x96in, Oil on Linen, 2005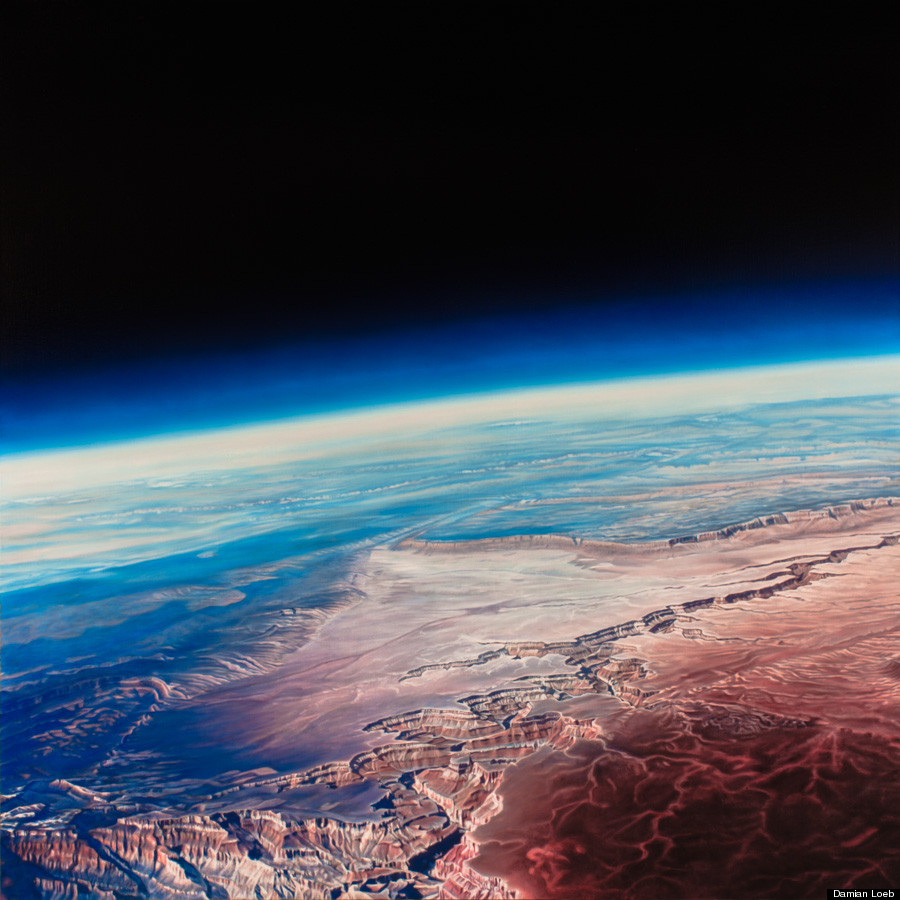 Damian Loeb, Eminence Break, 72x72in, Oil on Linen, 2012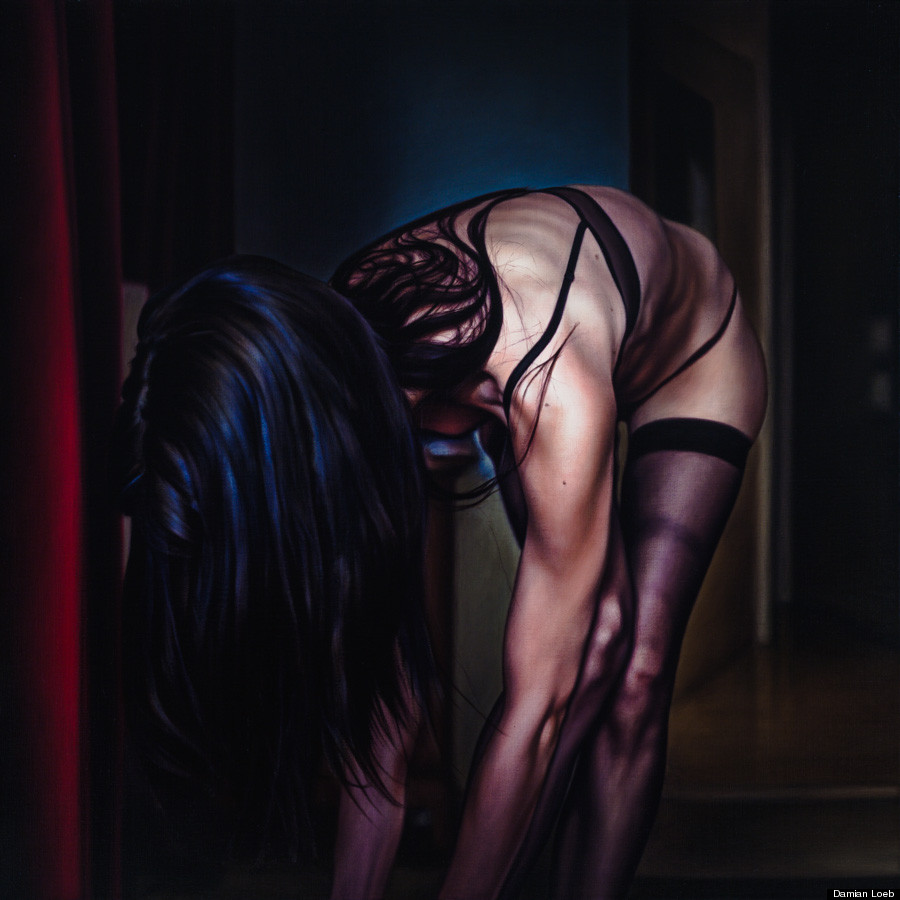 Damian Loeb, Strange, 36x36in, Oil on Linen, 2011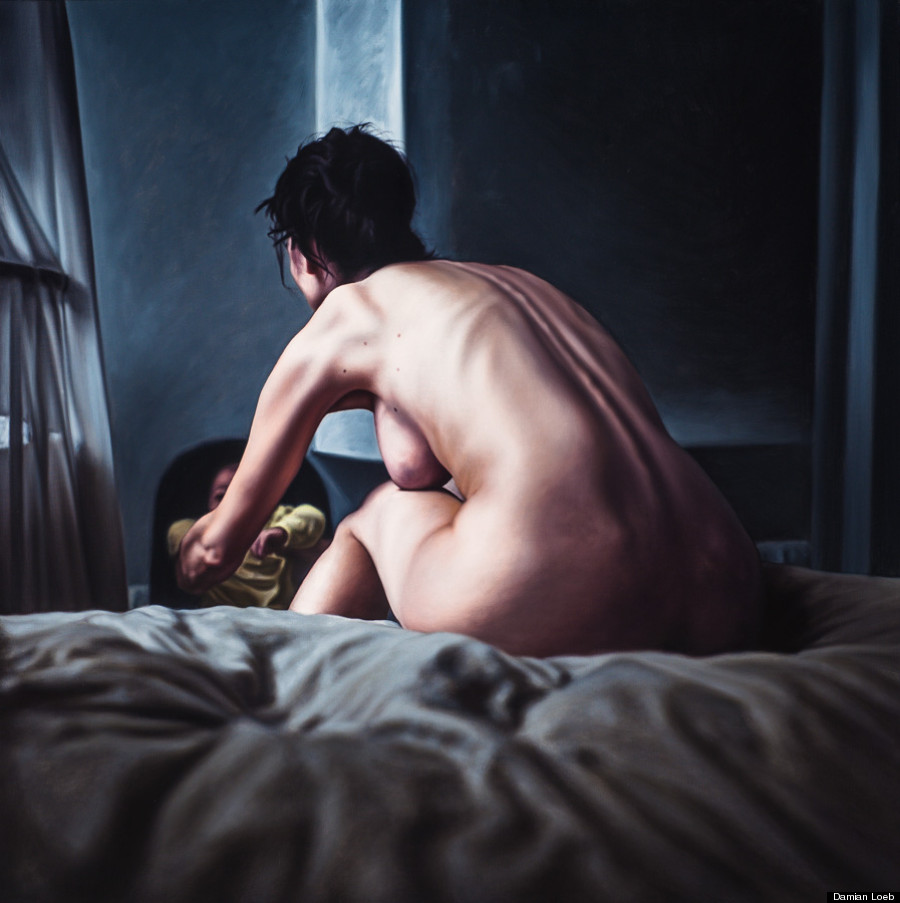 Damian Loeb, Primary, 36x36in, Oil on Linen, 2009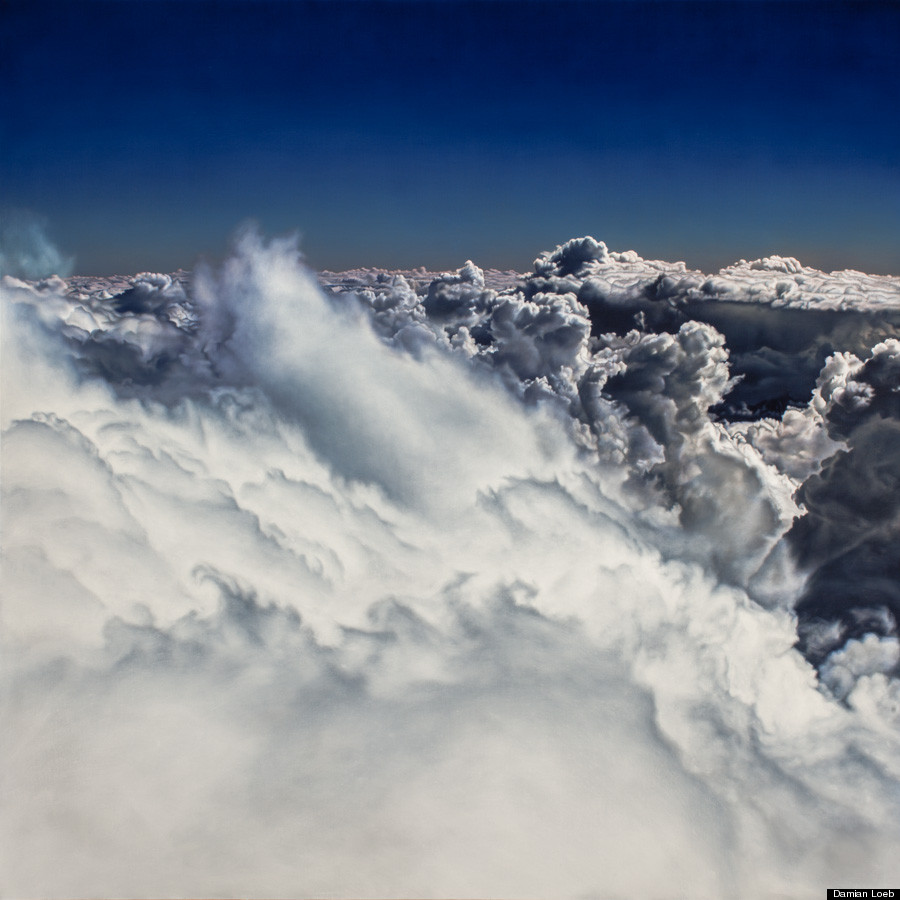 Damian Loeb, Whittier, 72x72in, Oil on Linen, 2013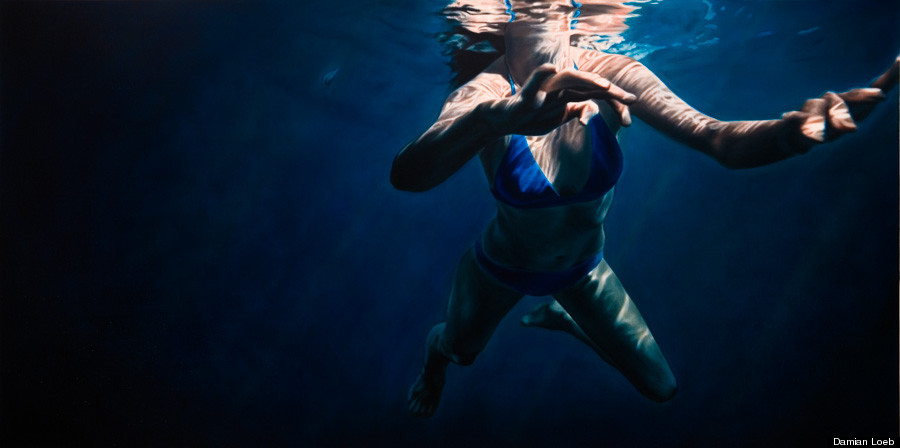 Damian Loeb, The Unbearable Lightness of Being, 48x96in, Oil on Linen, 2006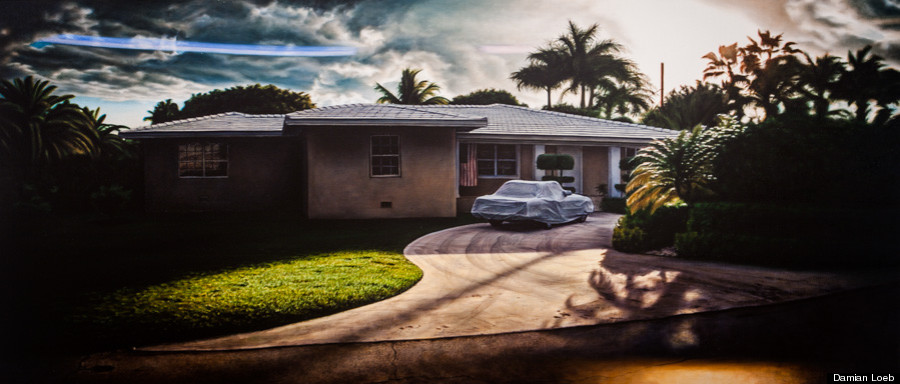 Damian Loeb, The Color of Money, 36x84in, Oil on Linen, 2007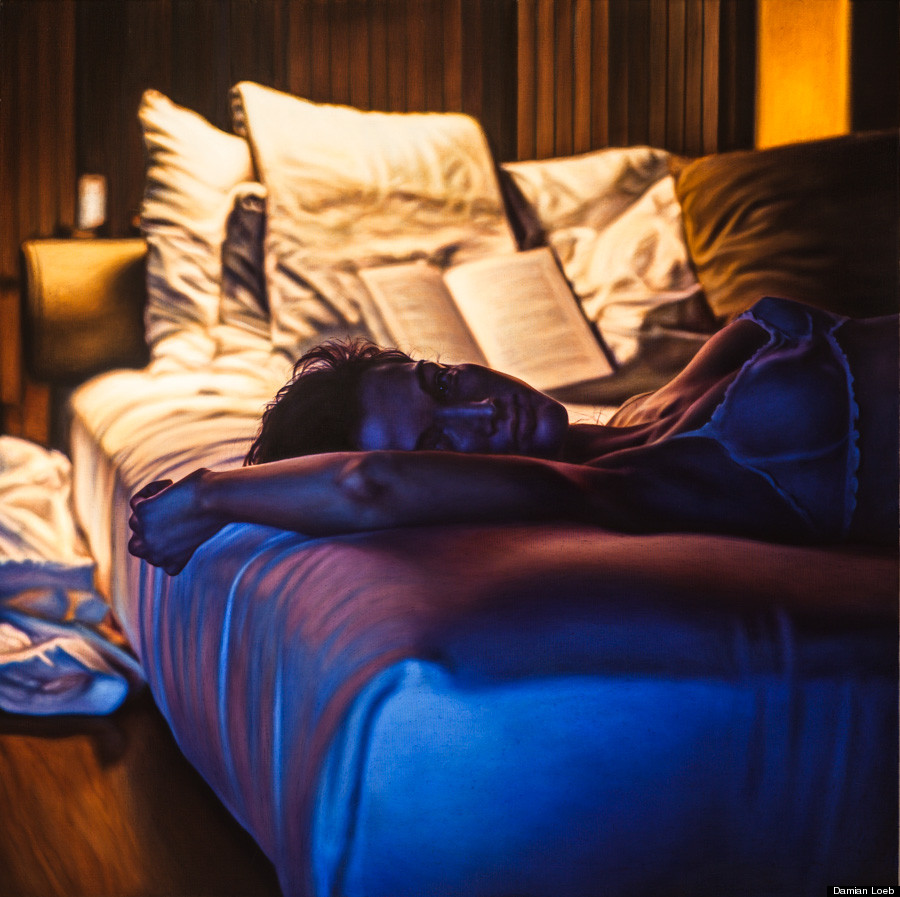 Damian Loeb, Say Hello To The Angels, 48x48in, Oil on Linen, 2010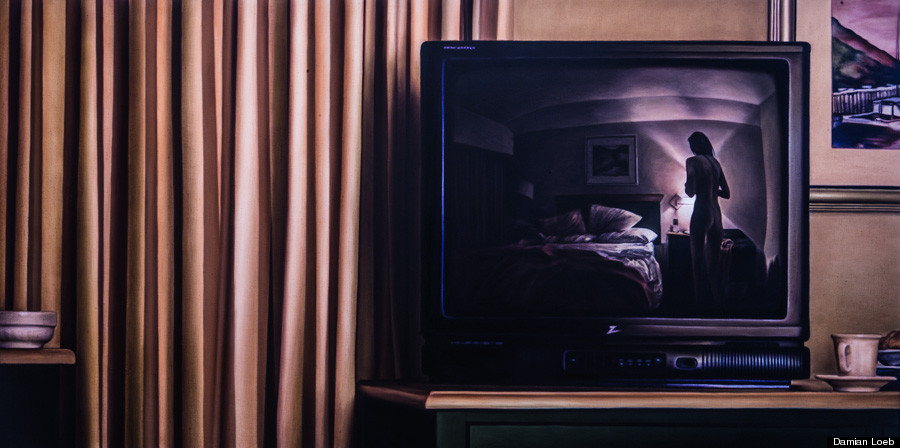 Damian Loeb, Repulsion, 48x96in, Oil on Linen, 2006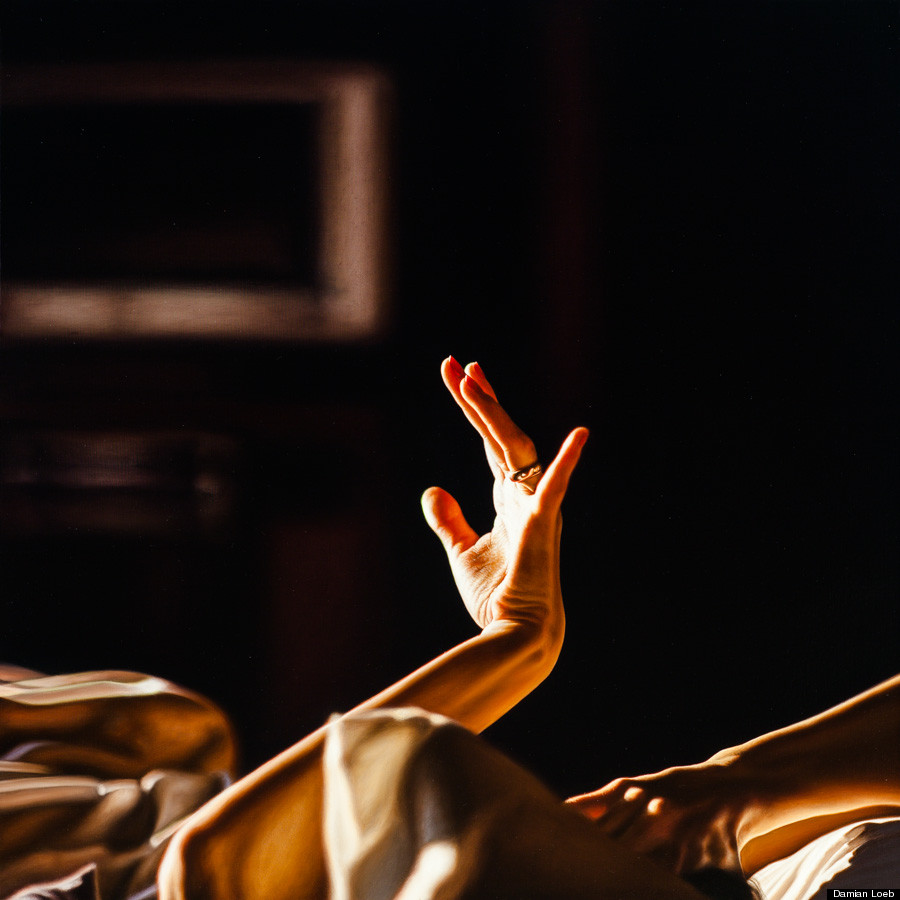 Damian Loeb, Atmosphere, 36x36in, Oil on Linen, 2010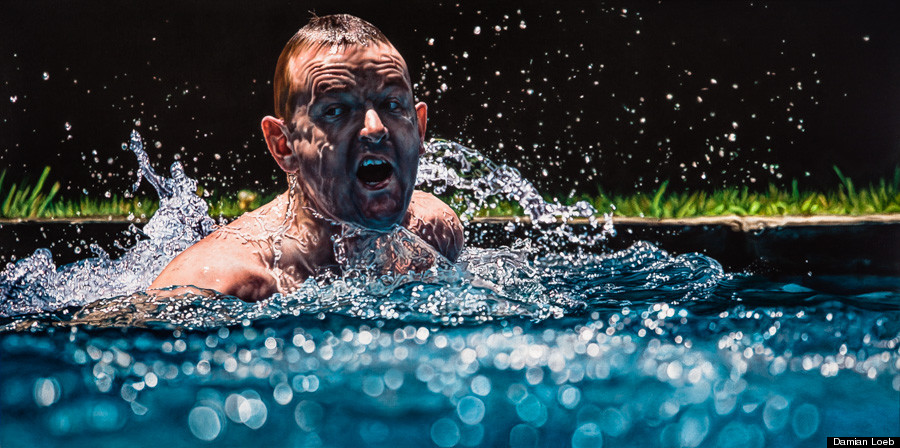 Damian Loeb, Marty, 48x96in, Oil on Linen, 2009