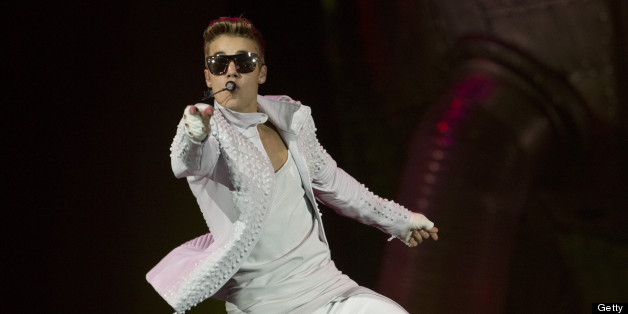 Teen pop idol Justin Bieber recently received a token of appreciation from one of the NHL's most historic clubs while in town for a pair of concerts at the Air Canada Centre.
Last week, Bieber posted a video to his Instagram account showing off a Toronto Maple Leafs stick that was signed by the entire roster and framed for his own collection. The gift also included an engraving of the pop star's name and a photo from a previous visit when Bieber skated with the team.
At the end of the video, Maple Leaf Sports & Entertainment CEO Timothy Leiweke made a brief appearance to explain just how exclusive the gesture really was.
Bieber has shown off his Maple Leafs fanhood before, sometimes by doing stuff like this for some reason.
BEFORE YOU GO
PHOTO GALLERY
2013 NHL Playoff Fights