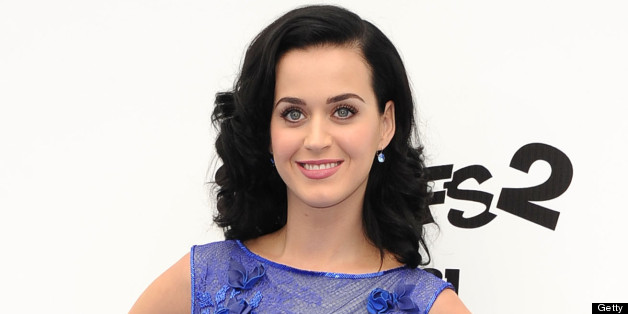 Katy Perry covers Elle UK's September issue, and given her past history of dishing on her love life, it's no surprise that relationships are discussed in the interview.
She told the magazine (via Metro UK) that the men she's been in relationships with -- likely including ex-husband Russell Brand and current boyfriend John Mayer -- have something in common.
"The men I have gone for are challenging, yes, but they're also wildly intelligent and poetic," she said. "I'm not interested in taming anyone -– I'm pretty wild myself."
The popstar also revealed that her fear of rejection has affected her past relationships.
"In relationships, it was hard for me to speak up and set boundaries," she told the magazine. "I think a lot of that was to do with the fear of loss."
Perry and Brand split in December 2011, 14 months after they tied the knot. Brand was reportedly entitled to half Perry's fortune because they had no prenup, but he waived his rights to spousal support.
And although it's Perry who has been making headlines lately with her comments about their marriage -- like her confession to Vogue last month that Brand announced his plan to divorce her via text message -- Brand hasn't been keeping mum either. He recently told Esquire UK that he loved being married to Perry, but that it was hard for both of them.
"I tried it and I loved it. I really think she's a lovely beautiful person," he said. "It's just hard isn't it? She's got a lot of options, I've got a lot of options, so you've got to really, really want it."
Click through the slideshow below for more on Brand and other celebrities who didn't want their exes money in divorce.
PHOTO GALLERY
Celeb Exes Who Didn't Want Each Other's Money
Keep in touch! Check out HuffPost Divorce on Facebook and Twitter.