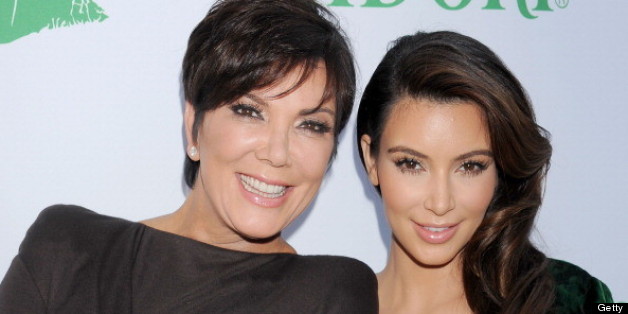 The Kardashian-Jenner clan's clash with the paparazzi continues.
After Khloe's husband Lamar Odom flipped on photographers and Kim's boyfriend Kanye West had a similar altercation, yesterday a paparazzo allegedly tried to sneak into the home of matriarch Kris Jenner.
Kim and her baby North have been relaxing at Kris' since the baby's birth in June. It would seem that one shutterbug was adamant about snapping a photo of the infant, who's yet to be seen. To do so, he crossed into the gated community that is Jenner's home, but he probably did not anticipate what followed.
As snapped on Kim's phone and uploaded to Keek, the family noticed the alleged intruder and that's when Kris spung into action.
In the video below, Jenner is seen leaping out of the house barefoot and running into the bushes in search of the paprazzo. Kim captioned the video "#Trespassing #GatedCommunityBreakIn #Dangerous #CopsCalled #WOW" but it is unknown whether a trespasser has been apprehended or not.
WATCH:
Jul 29, 2013 | #Trespassing #GatedCommunityBreakIn #Dangerous #CopsCalled #WOW by KimKardashian on Keek.com
BEFORE YOU GO
PHOTO GALLERY
Private Celebrity Couples