Kristen Bell is proud to sit out of the baby weight rat race. The actress and new mom appears on the cover of REDBOOK's September issue, having lost a healthy 28 pounds after giving birth to her daughter, Lincoln Bell Shepard, but acknowledging that getting her pre-pregnancy body back is not a priority.
Scroll down to read quotes from her interview and see the full cover.
In a recent HuffPost blog, REDBOOK editor-in-chief Jill Herzig admitted that as a magazine editor she has sometimes been "a part of the problem," producing covers of celebrities in bikinis, all smiles and hipbones, showing off how thin they've gotten just a few months -- or even weeks -- after giving birth." But she is proud to feature Bell, who has much to say about the public obsession with post-baby bodies.
On Twitter, in response to Herzig's piece, Bell wrote:
I like my Lincoln Leftovers because they're proof I did something extraordinary. (1/2)

— Kristen Bell (@IMKristenBell) July 26, 2013
I gave life to my new BFF & she gave me a comical amount of midsection skin. (2/2)

— Kristen Bell (@IMKristenBell) July 26, 2013
She explains further in REDBOOK: "I refused to worry about something I could not change, and I still refuse. Look, I'm like any other woman. All this evolved b.s. that I'm telling you is my mantra: It's not something I practice naturally. I had to surrender to not worrying about the way I looked, how much I weighed, because that's just part of the journey of having a baby. I am not a woman whose self-worth comes from her dress size."
In the interview, Kristen also talks about being a working mom and the magical moment she shared with her husband Dax Shepard's father before he passed away. Read excerpts below and click over to RedbookMag.com for more.
On having a career after baby:
"I still want a career. Lincoln will always be number one, but I think if you can cut that cord of obsessiveness, then you can work and be a good mother and wife."

On whether it's hard being away from her newborn for work:
"I can't look at her pictures today, because it hurts my feelings. I start wondering what she's thinking, like Where's the girl with the blonde hair and the boobs?"

On that gorgeous photo of Dax and his father in his hospital room with his hand on her belly:
"I was working on House of Lies in Los Angeles, and Dax had gone home to Detroit to visit his Dad for the weekend, which he'd been doing since his dad had gotten diagnosed with cancer. We finished shooting a day early, and this feeling came over me that Dax needed me. So I got on a plane, without telling him, and walked into the hospital room. And sure enough, it had been a bad day and Dax and his dad had gotten some rough news. Two days later, his dad passed away. I was meant to be there."
LOOK: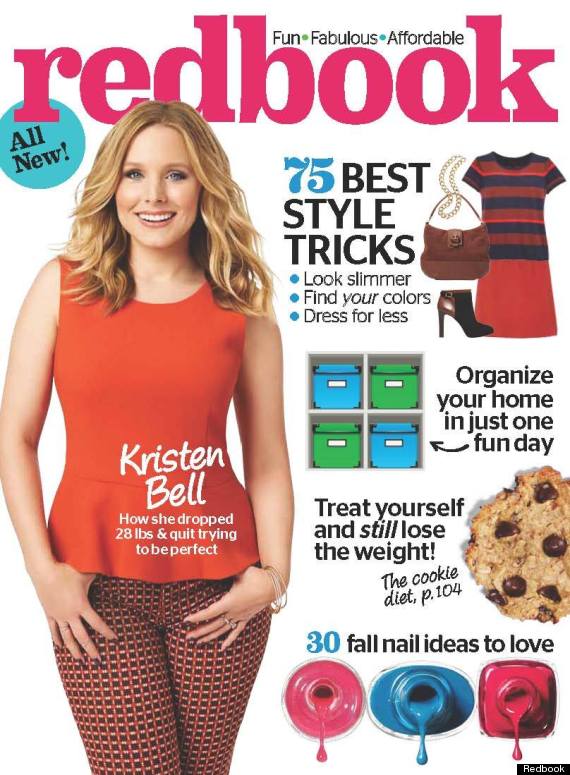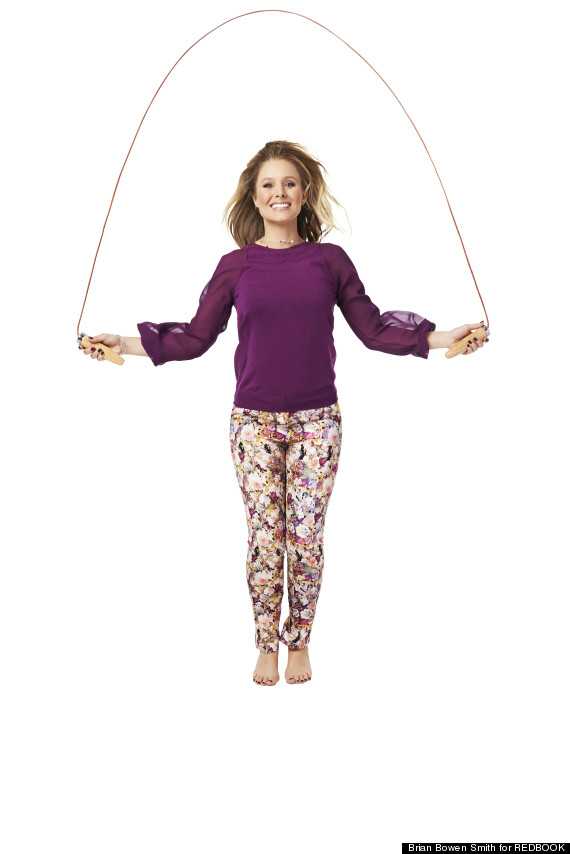 For more from Kristen, go to www.redbookmag.com/Kristen and pick up the September issue of REDBOOK, on newsstands August 13th.
BEFORE YOU GO
PHOTO GALLERY
Meet Our Body Image Heroes