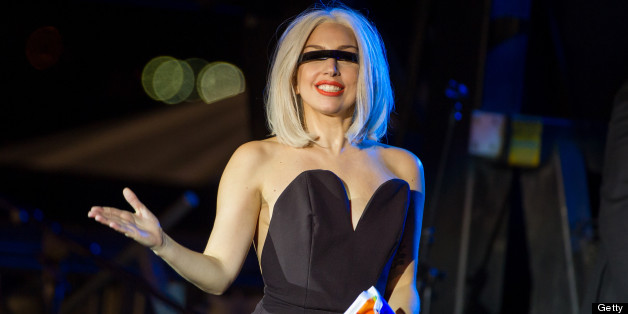 When Lady Gaga canceled her "Born This Way" tour on account of a labral tear, things were much worse than we thought. Gaga had actually broken her hip and "nobody knew." The MRI revealed just how much damage had been done:
"Before I went to surgery there were giant craters, a hole in my hip the size of a quarter, and the cartilage was just hanging out the other side of my hip. I had a tear on the inside of my joint and a huge breakage. The surgeon told me that if I had done another show I might have needed a full hip replacement. I would have been out at least a year, maybe longer."
The pop star told Women's Wear Daily that the long recovery was difficult -- especially for someone who "[hadn't] gone without performing for more than two weeks since she was 14 years old." Although she appreciated having time to "beef up her brain and body" and "paint over [her] whole canvas" figuratively, of course.
When she wasn't "gazing into the work," Gaga engaged in some interesting healing methods, like drinking protein smoothies ... in heels, and going to Bikram yoga ... also, in heels.
Either way, Mother Monster is back.
BEFORE YOU GO