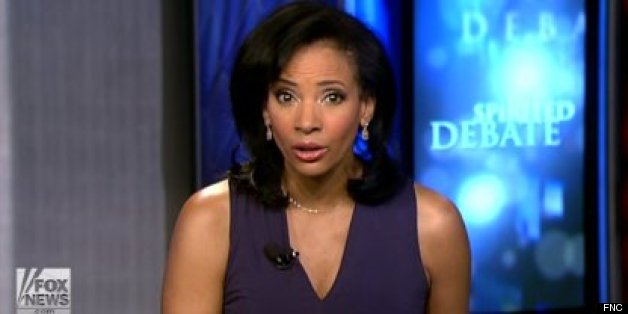 Fox News' religion correspondent Lauren Green may have come under fire last week for her controversial interview with author Reza Aslan, but, according to a new report, her career at the network is safe.
Aslan appeared on a Fox News webcast to discuss his new book "Zealot: The Life and Times of Jesus of Nazareth," when Green demanded to know why the religion scholar wrote a book about the founder of Christianity if he is Muslim. Aslan reminded Green multiple times throughout the interview, that he was a religious scholar who was more than qualified to discuss the subject.
Viewers may have been outraged by Green's line of questioning during the interview, but they might have been unfamiliar with Green as a Fox News host as she's not one of the network's regular faces. The Daily Beast's David Freedlander wrote a piece on Green's career trajectory to Fox News religion correspondent. She was one of Fox News CEO Roger Ailes' first hires, and has slowly been moved around and seemingly demoted since the network has grown in prominence.
According to Freedlander, "Fox News insiders, though, say that since Green has been [at Fox News] so long, she is unlikely to go anywhere, even after this latest embarrassment." A source told the reporter, "She is one of the originals, and Roger prides himself on loyalty. She could murder somebody, but Roger being Roger, he would stand by her."
Since the interview, Aslan has appeared on other news shows to discuss the Fox News interview and his book reached the top spot on Amazon on Monday. "Zealot" is also sitting in the number two spot on the New York Times best seller list in the combined print and E-book nonfiction category.
BEFORE YOU GO
PHOTO GALLERY
Faces of Fox News