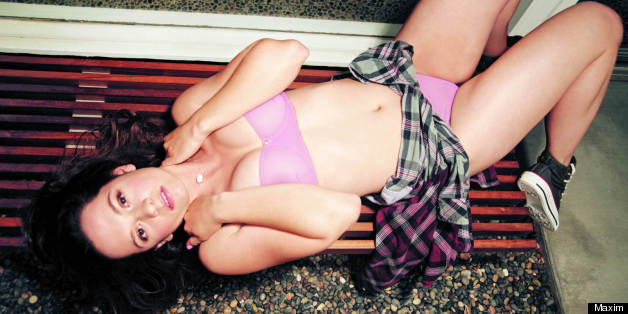 Mackenzie Rosman is best known for her role on "7th Heaven" as the adorable, curly-cued, originally youngest Camden child, Ruthie. But five years after the long-running WB series about a Protestant minister's family came to an end, the actress is proving she's all grown up.
Now 23-year-old Rosman, who starred on "7th Heaven" for 11 seasons (appearing in all but five of the show's 243 episodes), stripped down for Maxim's September 2013 issue to promote her new Syfy movie "Ghost Shark" (premieres August 22) and to look back on her formative years.
Rosman was just seven years old when she started her stint on "7th Heaven," but once the show ended, her image changed, thanks to a leaked photo of her in lingerie and another of her kissing another woman.
In recent years, Rosman's reunited with some fellow "7th Heaven" alumni: She had a multi-episode arc as a not-so-virginal high schooler named Zoe on "Secret Life of the American Teenager." The ABC Family series was also helmed by "7th Heaven" creator Brenda Hampton and featured her former TV sister Beverley Mitchell as a high-school guidance counselor. Watch their interaction on the teen series below.
When asked if she knew any "7th Heaven" drinking games, Rosman told Maxim, "No, but I would like to see one. You could drink whenever Ruthie rolls her eyes or when Lucy squeals."
Check out Rosman with the "7th Heaven" cast then, in 1999.
From left to right: David Gallagher (Simon), Jessica Biel (Mary), Barry Watson (Matt), Mitchell (Lucy), Rosman (Ruthie), Catherine Hicks (Annie) and Stephen Collins (Eric)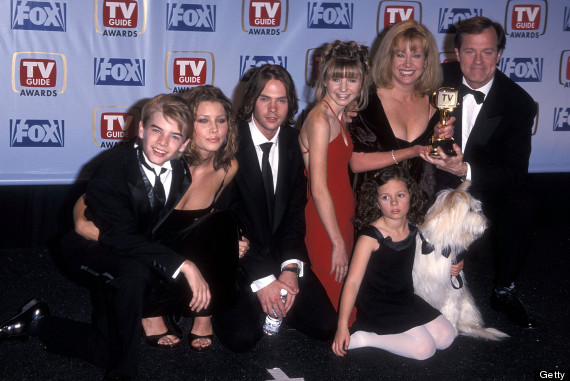 In 2006:
From left to right: Rosman, Hicks, Watson, Collins, Mitchell, Barbara Rush (Grandma Ruth) and Deborah Raffin (Julie Camden-Hastings)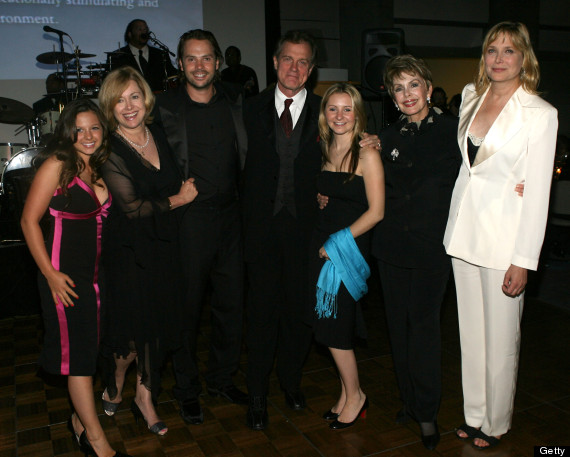 Check out the full image of Rosman in "Maxim's" September 2013 edition: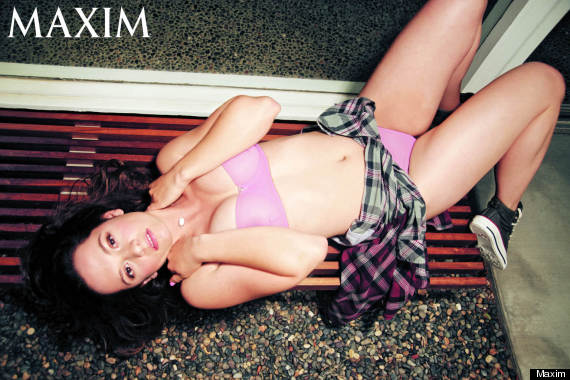 For more from Rosman, check out the September 2013 issue of "Maxim," which hits newsstands on Tuesday, August 13.
Tune in for the premiere of the Syfy original movie "Ghost Shark" on Thursday, August 22 at 9 p.m. ET
BEFORE YOU GO
PHOTO GALLERY
Former Child Stars Who Avoided The Hollywood Curse