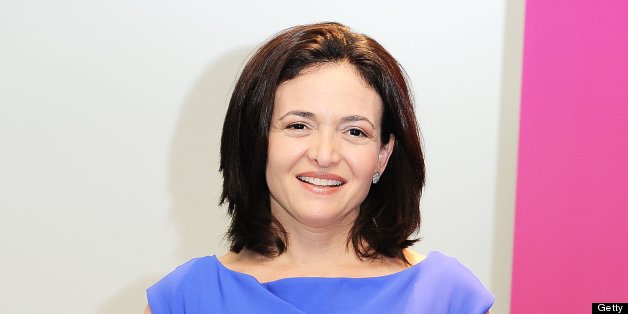 Sheryl Sandberg would like to clarify something about her massively successful book Lean In. Despite criticisms to the contrary, it is in fact meant to help all women. Specifically, it's meant to inspire women to achieve their personal definition of success, she told the audience at the BlogHer Conference held July 25-27th.
Some of the harshest criticism about Lean In has focused on the idea that Sandberg ignores the needs and realities of lower and middle-class women, or that she's telling all women they must be CEOs. "This is simply the elite leading the slightly-less-elite, for the sake of Sandberg's bottom line," Melissa Gira Grant wrote about Lean In back in February for the Washington Post.
But that's not the case, Sandberg insisted at BlogHer. "Lean In is about believing in ourselves and reaching for any ambition," she told moderator Lisa Stone. "It's about each one of us asking ourselves what we would do if we weren't afraid and then reaching for those ambitions." She later reiterated to CNN reporter Kelly Wallace that, "the intention was for the message to be really inclusive."
Blogger Stacy Morrison, who attended BlogHer and heard Sandberg's remarks, wrote that she believes Sandberg's message isn't elitist, or a "blame game." Rather it's "a call to action ... [for] women and men everywhere ... to realize all the ways in which we women unintentionally take a back seat at the conference room, instead of taking our due seat at the table, and the powerful cost of that reality."
Sheryl Sandberg has launched a powerful conversation about gender in the workplace, a topic that impacts all women. Hopefully more people will feel empowered to start talking about their own definitions of success -- and what it takes to get there.
BEFORE YOU GO
PHOTO GALLERY
11 Quotes From Sheryl Sandberg's "Lean In"