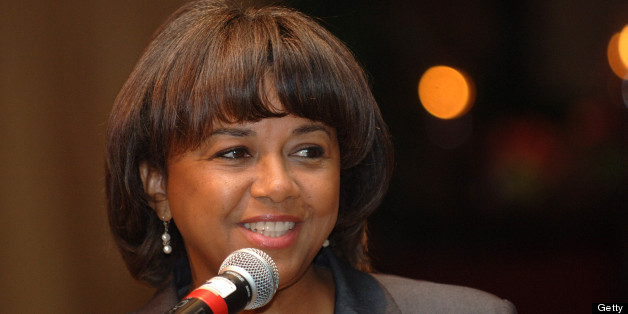 The Academy of Motion Picture Arts and Sciences made history on Tuesday night as the Oscar body elected Cheryl Boone Isaacs as its president. Boone Isaacs becomes the first African-American president in the 86-year history of the AMPAS and only the third woman to hold that office.
The AMPAS made the announcement via its Twitter feed:
Boone Isaacs succeeds Hawk Koch as the AMPAS president. Koch lasted just one year because of what the New York Times accurately described as "an elaborate term-limits system from running again." From the Paper of Record: "A president may serve for four successive terms, but must come from the governing board, and may not run again if -- as with Mr. Koch -- the permitted period as a governor has expired."
As for Boone Isaacs, her background is in marketing. According to the AMPAS press release, Boone Isaacs worked on publicity campaigns for "Forrest Gump," "Braveheart," "Austin Powers," "Rush Hour" and consulted on the campaigns for "The Artist" and "The King's Speech" among others.
Boone Isaacs is a familiar face at the AMPAS. As Deadline.com's Pete Hammond noted, she's previously served as vice president, treasurer, secretary and President of the Academy Foundation. "I would be thrilled and probably react like a schoolgirl if it happened," Boone Isaac told Hammond before the July 30 election.
For more on Boone Isaac, check out the AMPAS press release. More on the other elected AMPAS officials can be found at Deadline.com.
PHOTO GALLERY
2013 Oscars