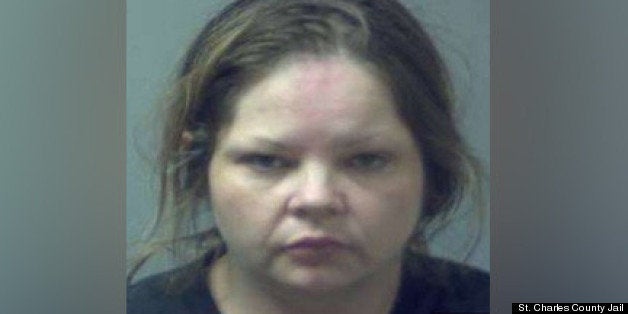 A Missouri mother is facing multiple child endangerment charges after she allegedly left a loaded gun in her toddler's crib and forced her children to reside in horrible, feces-filled living conditions.
According to the St. Louis Post-Dispatch, St. Peters officers arrived at the residence of Cheryl Darlene Dudley Monday after receiving a report that her toddler was tied to the garage with a rope. A further search of the premises revealed a loaded rifle in a crib and narcotics on a dresser that police said were within reach of Dudley's 22-month-old daughter, as well as her 7-year-old child.
A probable cause statement obtained by the Riverfront Times indicates that the 37-year-old mother tried to explain the rifle in the crib, saying that she placed it there after hearing noises in the backyard, but forgot to put it away.
Authorities found the toddler had several flea bites and scratches on her body, along with bruises. Dudley allegedly admitted to disciplining the young child.
The released statement also details the extremely unsanitary state of the house. "Dog feces, dirt, cigarettes and mold" covered the floor throughout, while the bathroom appeared as if it hadn't been cleaned in months and the kitchen contained a strong odor of spoiled food.
Five dogs were also recovered from the home by animal control.
Police arrested Dudley Monday and charged her with eight counts of endangering the welfare of a child and one count of child abuse, according to Missouri court records.
Currently being held on $30,000 bond, Dudley will go before a judge next week.
BEFORE YOU GO
PHOTO GALLERY
Questionable Parenting