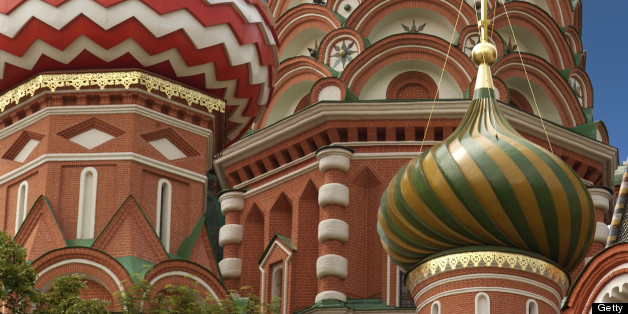 Despite LGBT advocates urging otherwise, the city of Chicago will not be ceasing its "sister city" partnership with Moscow, Russia's capital.
With international criticism of Russia escalating over its "gay propaganda" ban, Chicago LGBT advocates including advocacy group Equality Illinois this week urged the city to end its "sister city" partnership with Moscow in addition to joining a boycott of all Russian-made products.
Bernard Cherkasov, Equality Illinois CEO, said Tuesday such a move by the city would be one of "many small but meaningful steps" that could lead to "a national and then an international consensus will grow and ultimately, we believe, force Russia to change its behavior toward its gay citizens and visitors," the Chicago Phoenix reports.
The group had also asked organizers of next week's Chicago Sister Cities International Festival, to be held Aug. 5-9 in Daley Plaza, to bar Russian officials from participating. The Moscow committee, representing one of 28 different cities set to be involved in the festival, has a number of activities planned in Chicago as part of the event.
In an editorial published earlier this month, Windy City Times publisher Tracy Baim also urged the city to send a message to Russia by either canceling or suspending its "sister city" partnership or otherwise condemning the anti-gay law.
"The entire Sister Cities International organization should be involved in putting pressure on sister cities in Russia to work against this anti-gay law," Baim wrote.
But Chicago Sister Cities International said in a statement reported by WBEZ they will continue their program as planned, with Russian participation, in order to help make LGBT Russians feel welcomed in Chicago and keep communication lines open amid the controversy.
On Tuesday, despite previous assurances by the International Olympic Committee that Russia's anti-gay law would not impact attendees of next February's Winter Olympic Games in Sochi, Vitaly Milonov, the politician responsible for the controversial legislation, said the law would not be suspended or selectively enforced during the Games.
Last week, several Chicago gay bars were among the first in the country to join a growing group of individuals and businesses calling for boycotts of all things Russian-made -- including the Eurasian nation's vodka -- over the law.
BEFORE YOU GO
PHOTO GALLERY
25 LGBT-Friendly Products & Companies Targeted By Boycotters