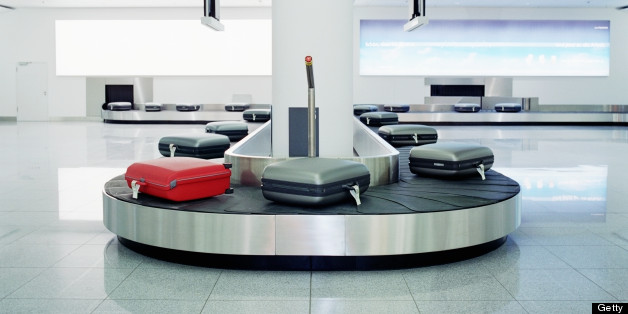 Well, this is one way to avoid unwanted baggage fees.
A passenger traveling Delta Air Lines Flight 1452 was questioned upon arrival at New York's JFK Airport Tuesday after abandoning luggage in Seattle's Sea-Tac Airport to evade $1400 in baggage fees, NBC News reports.
The area surrounding the Delta check-in desk at Sea-Tac was closed for two hours while law enforcement and bomb techs inspected the bags to make sure they weren't dangerous.
Transportation Security Administration officials were able to identify the bag's owner, who was stopped upon landing in New York. There, it was determined that this was simply a non-malicious attempt to subvert the hefty fees.
Baggages fees can add up pretty quickly, so while the $1400 seems like a lot -- it's not.
"If an extra piece of baggage exceeds the weight and size limits, it will be subject to three fees: one for the extra bag, one for exceeding the weight limit and one for going over the size restriction. Fees are charged for each additional bag, each way," Delta's website says.
While Delta only charges $25 for the first bag and $35 for the second, the fourth costs a whopping $125 and any additional bags past that cost $200 a piece. Add in those extra fees above and the total price climbs quickly.
Fees are now every traveler's woe, with added costs popping up everywhere from ticket booking to baggage checking to on-board amenities.
BEFORE YOU GO
PHOTO GALLERY
Airline Fees