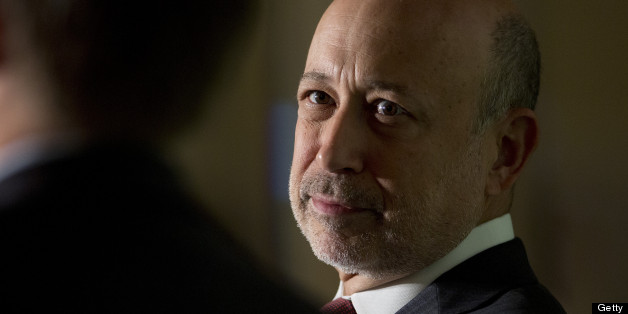 By David Sheppard and Lauren Tara LaCapra
NEW YORK, July 31 (Reuters) - Goldman Sachs responded to mounting political pressure and regulatory scrutiny of its Metro International metals business on Wednesday, by offering customers immediate access to aluminum stored in its warehouses.
In a statement outlining the bank's proposals to cut waiting times at all London Metal Exchange (LME) warehouses, Goldman said it would let major consumers swap aluminum held in its warehouses for metal the bank has acquired, without the need to pay a steep cash premium.
Customers and U.S. lawmakers have accused Goldman Sachs and other warehouse owners of artificially inflating wait times and lines to boost rents for warehouse owners and cause metal prices to rise. One major customer estimated the delays have cost consumers more than $3 billion.
"We feel horrible for consumers if they can't get metal. We don't believe that to be the fact," Chief Operating Officer Gary Cohn, said on CNBC. Cohn, who started his career in Goldman's commodity business, said the bank had secured metal from producers over the past week, but had yet to find a single customer ready to take it up on the offer to swap metal.
Still, it marks the bank's first effort to address years of complaints over the long waits, an issue that finally erupted last week as U.S. senators questioned why banks should be involved in owning warehousing and chartering oil tankers.
The bank's move came as a surprise to traders and end-users, many of whom had been bracing for a drawn-out investigation.
It also highlights a sharp divide in how Wall Street's biggest banks are responding to scrutiny of their physical commodity businesses.
Goldman, whose J. Aron trading unit is one of the most renowned in the business, vowed to hold onto Metro, despite having considered a sale earlier this year.
"We will end up selling Metro at an appropriate time," Cohn said. Goldman Sachs bought Metro under as a private equity exemption, he said, which allows the firm to keep it as an investment for up to 10 years. "We are staying in the commodity hedging business."
But rival JPMorgan Chase & Co. said on Friday that it was quitting the business due in part to regulatory pressures, selling or spinning off the group that includes metals warehousing firm Henry Bath & Sons, the fourth-largest storage business in the LME system.
Pressure is expected to shift to traders like Glencore and Trafigura, which also bought warehouse operators following Goldman's purchase of Metro International Trade Services for some $550 million in early 2010.
Metro's flagship facility in Detroit stores more than 1.4 million tonnes of aluminum, a quarter of the LME's stockpile. Over 60 percent of that is waiting to be delivered out.
NO TAKERS YET
The news met with some positive reaction in Washington.
"That's great news and any pricing manifestations due to warehousing issues will hopefully resolve going forward," said CFTC commissioner Bart Chilton, a frequent critic of the role of banks and other financial firms in commodity markets.
Regulators including the U.S. Department of Justice and the U.S. Commodity Futures Trading Commission have begun preliminary investigations into Wall Street banks and other large commodity traders which own metal warehouses.
On Wednesday sources said Britain's regulator was also considering a deeper investigation.
"Goldman Sachs is contacting end users to offer to swap any aluminum currently in the queue for immediately available aluminum so that they have access to the metal they need to make or package their products," the bank said. A Goldman source said the metal would be swapped out at the LME price, allowing end-users to avoid paying a cash market premium.
Goldman said its offer applies only to large metal consumers like carmakers and soft drink producers, not to financial traders like hedge funds, or rival merchant commodity traders like Glencore Xstrata or Trafigura.
The warehouse owners and outgoing LME CEO Martin Abbott have said the complaints over long lines are unjustified, arguing there is no shortage of metal.
Instead, they said the long lines have been created by traders trying to move metal to rival warehouses that are offering financial incentives in a bid to boost their own rental income.
Goldman didn't address questions about offering financial incentives for companies to store their metal at Metro sheds, which some say contributed to the backlog of aluminum.
"It sounds to me like they're offering ice in the winter," said U.S. anti-trust lawyer Robert Bernstein, a partner at New York-based Eaton & Van Winkle LLP, who works on behalf of U.S. copper fabricators.
"The problem is the queues have jacked up the premiums."
The U.S. Senate Banking Committee held its first hearing on the warehousing issue last week, when aluminum users represented by brewer MillerCoors LLC said high physical prices have cost consumers an extra $3 billion a year in expenses.
The warehouses and the LME, which oversees the storage outlets in its network, say the big stockpiles and high physical prices are the result of low interest rates and a market structure known as contango, which makes it profitable to sell metal forward and store it for months or years at a time.
It is also the byproduct of LME rules, which require warehousing companies to deliver a minimum amount of tonnages of metal each day. According to current rules, facilities with 900,000 tonnes or more metal have to load out 3,500 tonnes of metal.
The LME has proposed an overhaul of its warehousing policy that would come into effect in April.
BEFORE YOU GO
PHOTO GALLERY
Jobs Profiting From Aging Baby Boomers