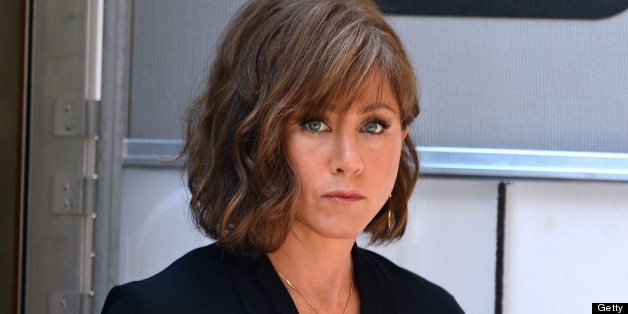 It seems like every full moon, some tabloid decides to reprint its old "Jennifer Aniston is Pregnant!" story for the gazillionth time. This week, it's InTouch magazine that claims Jen and fiance Justin Theroux are parents to-be.
"After years of failed relationships and false starts, Jennifer Aniston's dream of starting a family is finally feeling within reach," the magazine teases on its website. "According to new reports, Jen has begun IVF treatments, and if all goes as planned, she'll be pregnant by her 45th birthday on Feb. 11 -- if she's not already. 'She's ready,' says an insider close to Jen and fiancé Justin Theroux, adding that the megastar will be 'an amazing mom.'"
And though we have no doubt an Aniston-Theroux infant will be one lucky baby, we must say -- we highly doubt these reports.
Just look at all the magazines that splashed Jen Aniston's uterus update on their cover these past few years:
PHOTO GALLERY
Jennifer Aniston "Pregnancy" Reports
Aniston does, however, grace the cover of Glamour magazine's September issue where she touches loosely on the the topic of kids -- in her own words, no anonymous sources necessary.
"I know Justin [Theroux, her fiance], for instance, has extremely amazing paternal instincts," Aniston tells her interviewer, fellow actor Jason Sudeikis, according to PopSugar. "Because [growing up] he had to sort of become the parent. I think when you have to become the parent when you're a younger person, you learn those instincts."
Until next time, Jen!