You are never out of the fight: HuffPost Entertainment and sister site Moviefone are happy to premiere the first trailer for "Lone Survivor," a new drama starring Mark Wahlberg, Ben Foster, Taylor Kitsch, Eric Bana and Emile Hirsch. Peter Berg ("Friday Night Lights") directs the film, which is due out in limited release on Dec. 27 before a nationwide bow in January.
"We have seen the first cut of 'Lone Survivor' and it is soulful, gritty, tough, emotional and, quite frankly, remarkable," Universal chairman Adam Fogelson said at CinemaCon back in April. Watch the "Lone Survivor" trailer in the window above.
Based on the book "Lone Survivor: The Eyewitness Account of Operation Redwing and the Lost Heroes of Seal Team 10," Berg's film focuses on an elite unit of Navy SEALs who encountered an army of Taliban forces in the Afghanistan mountains during a raid in 2005. As the title indicates, the events end with tragic consequences for most of the heroic soldiers; Berg's film deals with the group's fateful mission. Berg spoke to HuffPost Live about the film on Wednesday night:
Watch the first "Lone Survivor" trailer at the top of this post. Check out a gallery of exclusive images, as well as the film's poster, below.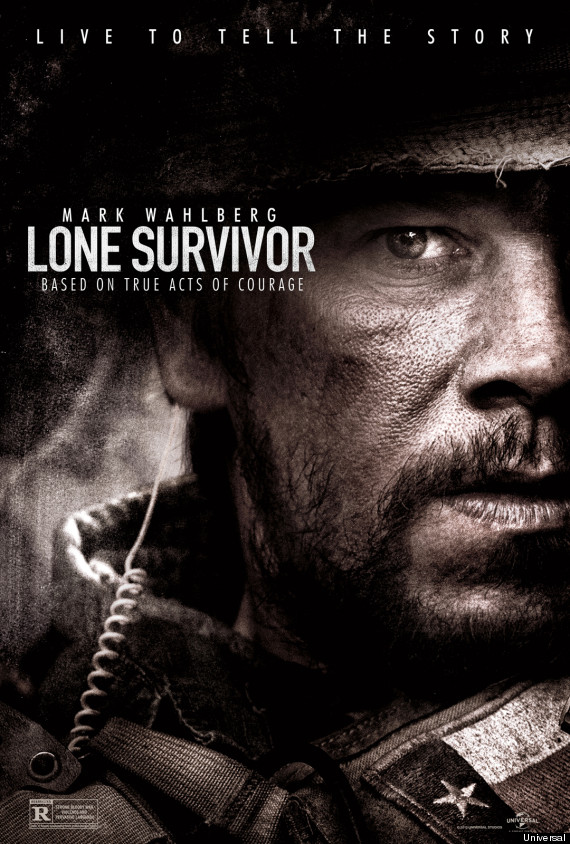 PHOTO GALLERY
'Lone Survivor' Photos