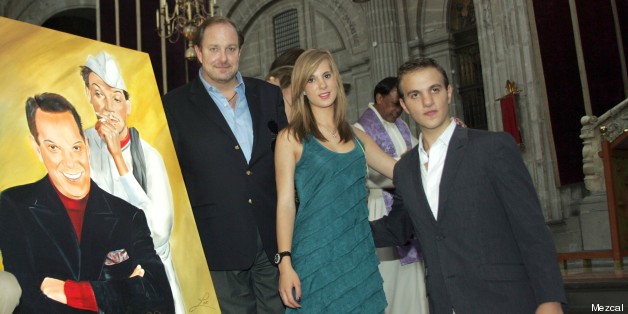 By Michael Lopez

One month after Cantinflas' grandson, Mario Moreno Ivanova, took his own life, family members are still wondering "Why?" But the public no longer has to wonder "How?," with details emerging about his manner of death.
Ivanova's father, Mario Moreno Sr., told People en Español every detail about his son's demise. He also called Mario Jr. a "fearful" person who constantly struggled with insecurity problems.
Describing his son's last moments, Mario Sr. said,
"He tied a double knot with his hotel shower sheet, wrapped it around his neck and let his body fall. The pressure caused him to suffocate."
Perhaps that may have been a little TMI from Mario Sr. But if it helps bring the family closure to share that story with the press, so be it.
Read more Blogamole's News and Chisme here.

BEFORE YOU GO
PHOTO GALLERY
27 Reasons Why U.S. Shouldn't Lead War On Drugs