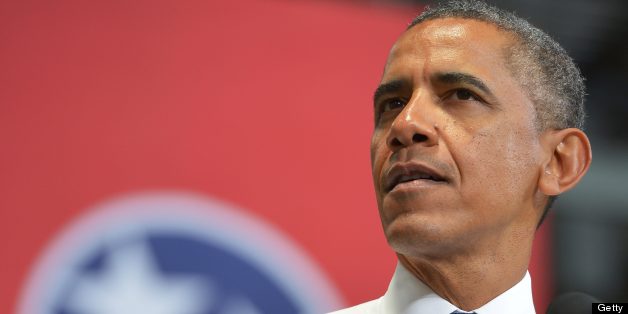 * Appears State Dept recommendation 1 yr away -letter
* Lawmakers request meeting with Obama
WASHINGTON, July 31 (Reuters) - President Barack Obama's recent comments on the Keystone XL oil pipeline, downplaying jobs that would be created, jeopardize the project by adding to its uncertainty, Republican lawmakers said in a letter to the president on Wednesday.
"We are concerned that your recent statements have signaled an arbitrary and abrupt shift in how our nation approves cross-border energy projects," Republican Representatives Fred Upton, Ed Whitfield, and Lee Terry said in a letter.
Obama has said twice over the last few days that the TransCanada Corp pipeline, which would carry about 800,000 barrels per day of tar sands crude and U.S. oil to refineries in Texas, would create far fewer jobs than Republicans have said it will.
"The most realistic estimates" are that the pipeline might create "maybe 2,000 jobs during the construction of the pipeline, which might take a year or two" and then about somewhere 50 to 100 permanent jobs in an economy of 150 million people, Obama said in an interview with the New York Times over the weekend.
On Tuesday, in a speech on the economy in Tennessee, Obama said Keystone would create only 50 permanent jobs, adding: "That's not a jobs plan."
Obama's estimate of the jobs associated with Keystone was lower than that in a State Department environmental assessment in March. It said the pipeline could potentially support about 42,100 jobs and create less than 4,000 construction jobs per year for about two years.
The president also said in a speech last month on climate that the country's national interest would only be served if Keystone does not significantly add to greenhouse gas pollution in the atmosphere.
The lawmakers asked Obama for clarification on the jobs estimates and how he will determine if the project will add to emissions. They asked if the carbon pollution measure is a new standard that will be carried out by the State Department or as a separate decision in the White House.
The White House has said Secretary of State John Kerry will make a recommendation to Obama on the project after the department completes an environmental assessment and national interest determination.
The State Department, which is reviewing Keystone because it would cross the U.S.-Canada border, has yet to finalize the environmental assessment and is reviewing some 1.2 million comments on it. When it is completed, the national interest determination is expected to begin and take about 45 days.
The lawmakers estimated in the letter that the process in the State Department was still at least a year from being completed, a far longer time frame than the State Department indicated in March. They requested a meeting with Obama to discuss Keystone.
Upton is the chairman of the House Committee on Energy and Commerce, Whitfield heads the Subcommittee on Energy and Power, and Terry heads the Subcommittee on Commerce, Manufacturing and Trade.
BEFORE YOU GO
PHOTO GALLERY
Obama's Handshakes Around The World