The Sacramento Zoo's red panda cub has already lived a trying life -- and it is not yet two months old.
Born June 8th, the nameless cub has yet to be officially revealed to the public. A combination of an infected cut, difficulties gaining weight and inconsistent care from his mother means the little guy is still slowly being nursed to health.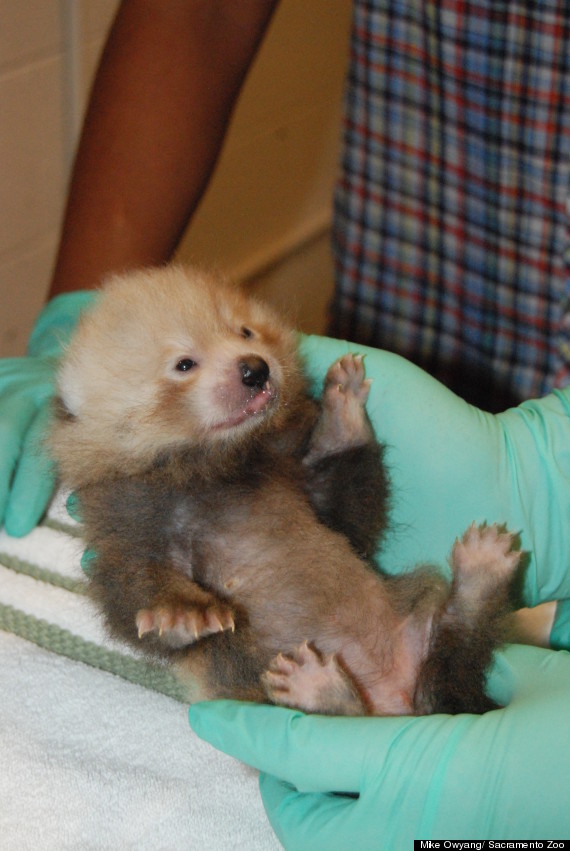 "He's had a little bit of a rough start," Dr. Anne Burgdorf, Sacramento Zoo veterinarian told the Sacramento Bee. Red pandas "can be shy and prone to stress."
Although this means the baby has been under the care of the zookeepers, he will hopefully be able to join the rest of the red pandas soon. "He will get to see, smell and hear other red pandas," Burgdorf said. "He will know he's a red panda."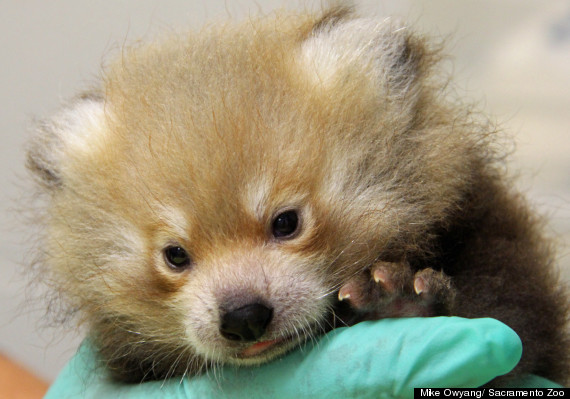 According to the San Diego Zoo, red pandas are plagued with high infant mortality rates. In fact, 19 percent of cubs are stillborn or die on the day of their birth. In the wild, cub mortality is exceptionally high, with some estimates reaching 74 percent.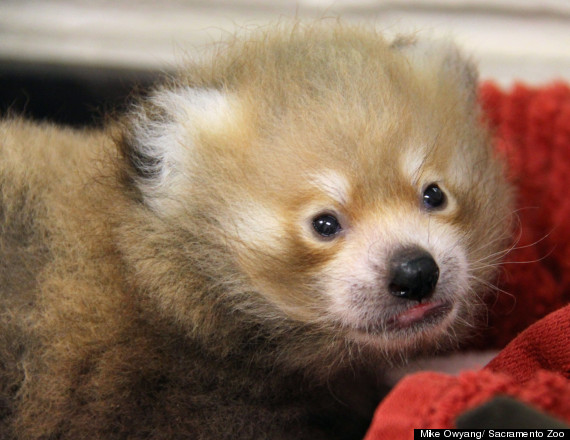 Red pandas are also listed as threatened by the International Union for Conservation of Nature, thanks to habitat loss and poaching. There are fewer than an estimated 10,000 mature adults left in the world, with a significant decrease in population every year.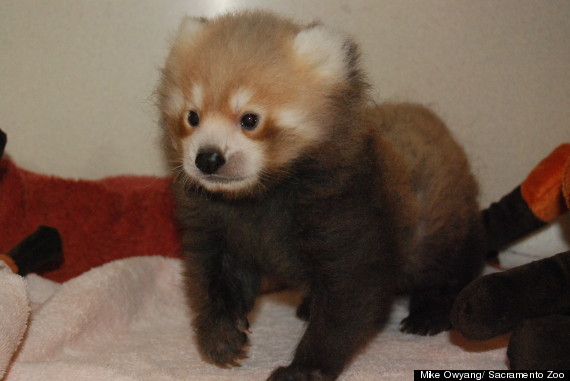 Thankfully, the Sacramento Zoo's panda could have a sunny future ahead. He currently weighs 1.6 pounds, which is just right for his age. Zookeepers are hoping that within the next three to six months, he will be able to join the other members of his species at the zoo as long as he continues to progress. At that time, the little guy will finally be given a name.
Check out more photos of the adorable red panda cub below.
BEFORE YOU GO
PHOTO GALLERY
Sacramento Zoo's Red Panda Cub