Happy birthday, Xiao Liwu!
The little bear prince of San Diego, Calif. celebrated his first birthday Monday the way any toddler would -- with a party, some presents and his first-ever birthday cake.
Xiao Liwu, whose name means "Little Gift" in Chinese, was presented by the San Diego Zoo with a whopping 200-pound ice cake that morning. The cake, which took over one month to make, is made out of bamboo, yams, apples and honey. To decorate the cake, zoo workers used food coloring and made "frosting" out of mashed carrots and sweet potatoes, spelling out "Mr. Wu" on the bottom tier on the cake. They topped off the extravagant cake with a big "1" made out of ice.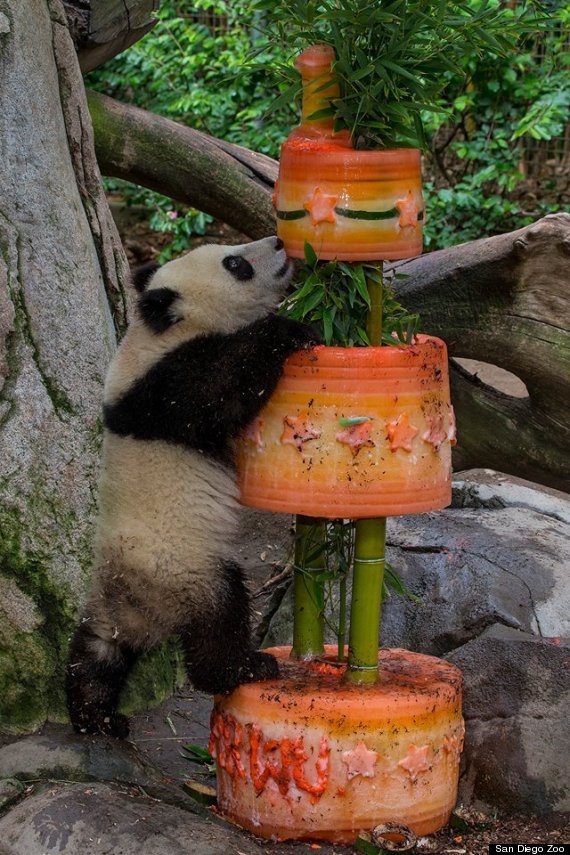 For anyone concerned about how the fancy ice cake might affect his diet, there's no need to worry, according to Meghan Kramer, the zoo's senior animal nutritional assistant.
"While he may think he is getting spoiled, it actually doesn't exceed what he would receive in his daily diet," wrote Kramer on the zoo's Facebook photo album. "Lots of time spent on this cake, but so worth it! Happy Birthday Mr. Wu!!"
The San Diego Zoo organizes elaborate birthday celebrations for each of their panda bears, but Xiao Liwu made zoo history on Monday with his reaction to the ice cake.
"He is definitely the first giant panda cub to actually walk to the cake without his mother investigating it first," said zookeeper Jennifer Becerra in an interview with Reuters (video above).
In addition to the birthday cake, Xiao Liwu's doting zookeepers decorated his habitat with painted cardboard boxes filled with hay and biscuits -- nutritious treats for a growing panda cub.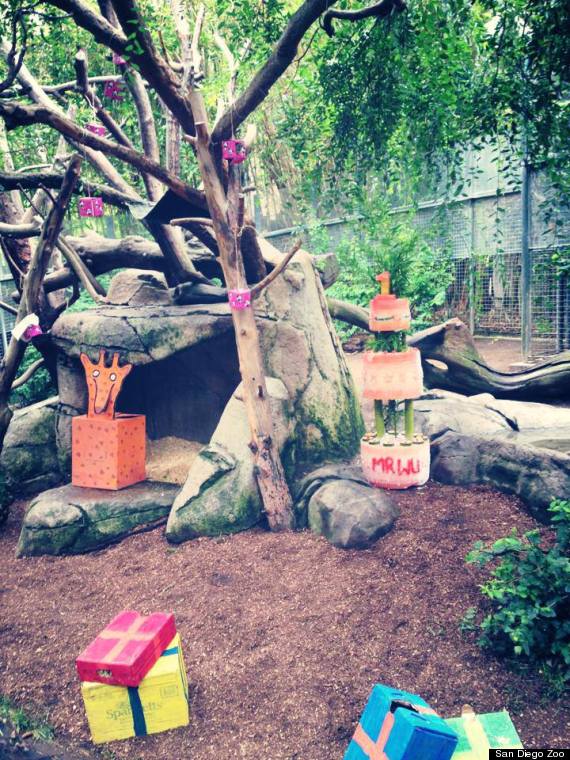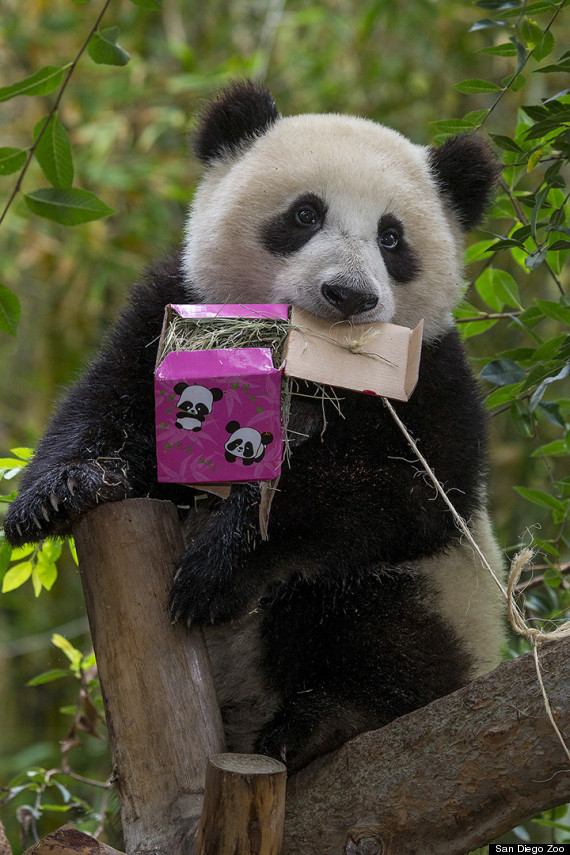 Photo by Ken Bohn/San Diego Zoo.
BEFORE YOU GO
PHOTO GALLERY
Xiao Liwu's Moment In The Sun