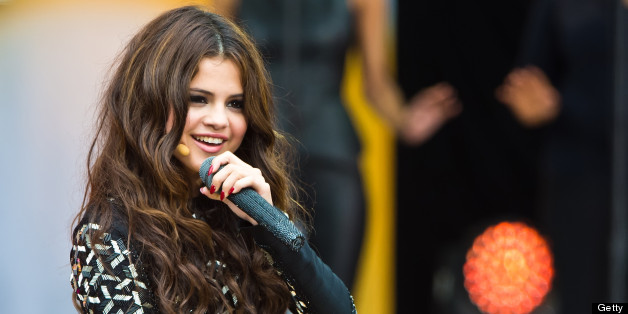 Selena Gomez is expected to top the charts with the release of her debut solo studio album, "Stars Dance." The 21-year-old singer's album is projected to take the No. 1 spot on the Billboard 200 this week, beating out Jay Z's "Magna Carta Holy Grail."
Early numbers from Hits Daily Double, which is often heavier on digital sales than physical discs sold, has Gomez selling 95,514 copies of "Stars Dance" in the album's first week. This total falls in the range that industry sources expected from Gomez, as the album was projected to sell between 90,000 and 100,000 copies.
Jay Z's "Magna Carta Holy Grail" fell to No. 2 this week, selling 75,777 copies, according to current numbers. Hov is followed on the Billboard 200 chart by Disney's "Teen Beach Movie" soundtrack at No. 3 with 54,392 copies sold, compilation album "Kidz Bop 24" at No. 4 with 40,428 copies sold, and Marc Anthony's latest, "3.0," at No. 5 with 36,117 copies.
While this is her first solo studio album, Gomez previously released three studio albums as a part of the band Selena Gomez & The Scene. "Stars Dance" has now beat out these three efforts, with both the highest sales week and the highest chart position.
The success of "Stars Dance" was aided by the album's hit single, "Come & Get It." Gomez will kick off her international tour to promote the album in two weeks.
PHOTO GALLERY
Selena Gomez Photos
BEFORE YOU GO