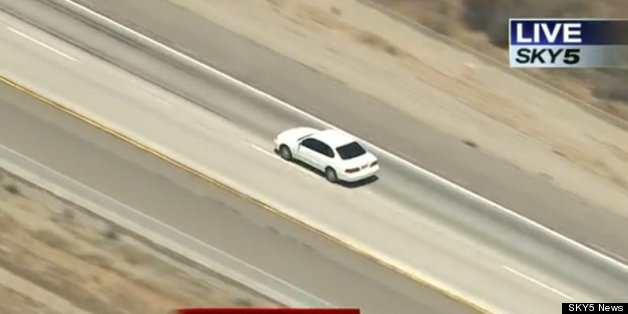 UPDATE 3:34 P.M. -- At approximately 12:25 local time, police halted the vehicle. The shirtless suspect exited the car with his hands above his head and followed police orders to lie stomach-down on the ground. With their guns drawn, authorities handcuffed the suspect and took him into custody.
ORIGINAL STORY -- A high speed pursuit in California has officers scrambling to stop a stolen vehicle traveling near Simi Valley.
After being pulled over in Santa Clarita for a traffic infraction, the suspect drove off and is now being followed by at least three police vehicles, a California Highway Patrol aircraft and several helicopters, KTLA reports.
BEFORE YOU GO