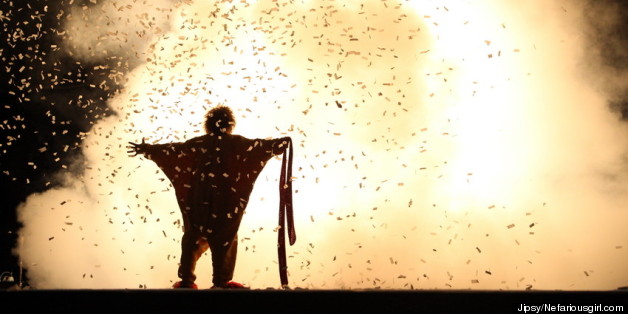 BY JIPSY, NEFARIOUSGIRL.COM
When Slava's Showshow hit Miami back in 2008, I unfortunately never made it to the Arsht Center -- so I missed out on what it was all about. I didn't look at videos, I didn't read the reviews. It just came and went and I missed it.
Now it's midsummer 2013, and the international sensation has returned.
After I saw the preview yesterday, I read that Slava's Snowshow is considered a mix of Cirque Du Soleil and Blue Man Group, two shows I've seen and loved. But my plan was to take in this piece and admire it on its own, as the original Cirque clown Slava Polunin intended. Friends told me it's a work of art, but I already think that of all great theater work. Others told me I will love it, and there's no doubt after seeing the preview and glancing at the reviews. Now all I have left is a few hours before I experience the whole thing for myself and honestly, I can't wait!
Slava's Snowshow kicks off tonight, July 31, with a preview performance and will officially start tomorrow -- with a limited time run through August 25th. I strongly urge you to get tickets at the Adrienne Arsht Center box office or at arshtcenter.org. But get them quick, because this experience will sell out. -- JIPSY
PHOTO GALLERY
Slava's Snowshow At The Arsht Center