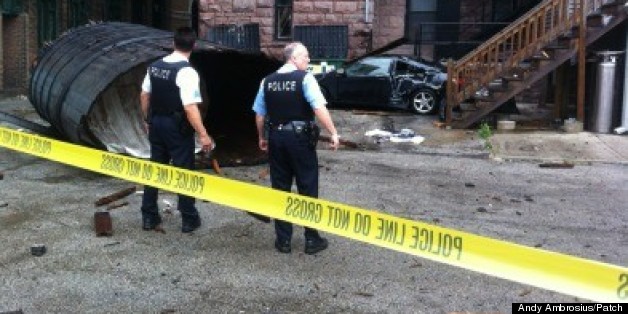 A water-retention tower collapsed in Lake View around 9:45 a.m. Wednesday sending multiple people to the hospital.
The tower fell from the rear of the approximately 9-story building at 2800 N. Pine Grove Ave. near the corner of Diversey Parkway.
While Police News Affairs could not confirm, residents on the scene said one woman was critically injured by the fall, saying firefighters carefully put her in an ambulance moments after the incident. They described her not moving as rescue teams got to the scene.
Read more on Lake View (Chicago), IL Patch