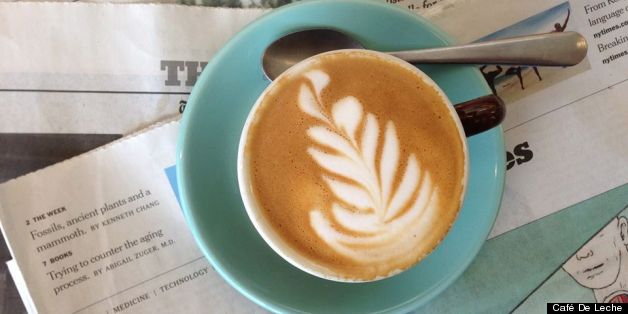 Listen up: It's National Coffee Month.
Many Angelenos go to sleep at night dreaming of tomorrow's first warm cup of coffee. Caffeine-dependent? Maybe. But even Starbucks drinkers know that all cups of joe were not created equal. If you are willing to spend a little extra dough (okay, a lot), then get ready to taste some of the best coffee in the world. LA is fast becoming a hub of incredible snobby coffee. With beans from around the globe and state of the art brewing technology, this city knows how to get us out of bed in the morning.
Below we've compiled a list, in no particular order, of some of LA's best coffee spots. Forget your favorite coffee mecca? Tell us in the comments below.
1. Intelligentsia Coffee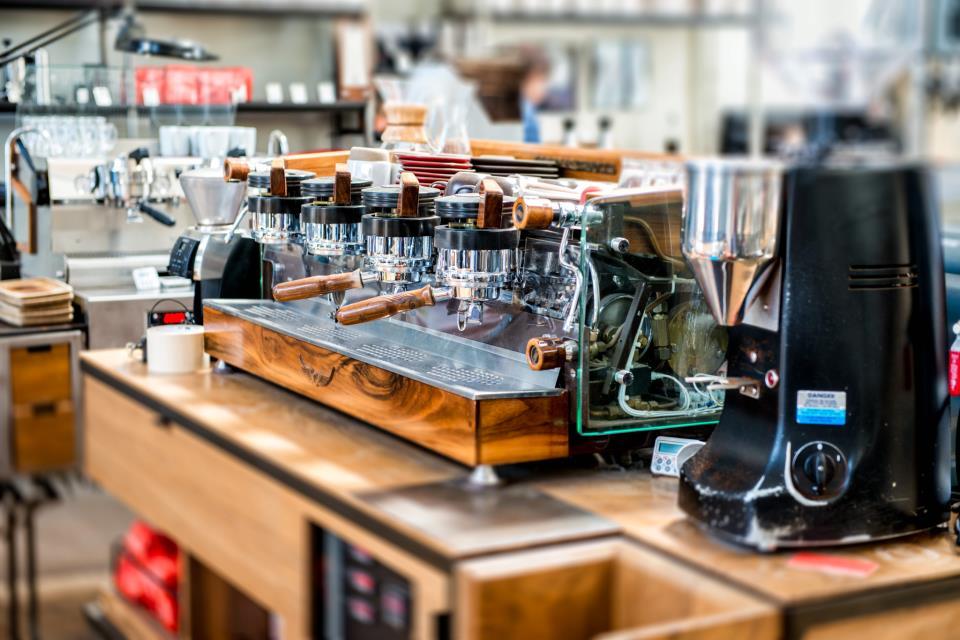 [Photo: Intelligentsia Coffee]
Founded in 1995, Intelligentsia prides itself on working closely with farmers around the world to get the purest and tastiest coffee possible. They sell their beans by the bag online and at their locations for $10 to $80 dollars a pop. You can also opt to treat yourself to a steaming cup of perfection in-house for around $4. Yes, it's expensive, but Intelligentsia is definitely worth the extra dough; their coffee expertise is unmatched in this city.
LA Locations:
Silver Lake
3922 West Sunset Blvd., Los Angeles, CA 90029
Venice
1331 Abbot Kinney Blvd., Venice, CA 90291
Pasadena
55 East Colorado Blvd., Pasadena, CA 91105
2. Caffe Luxxe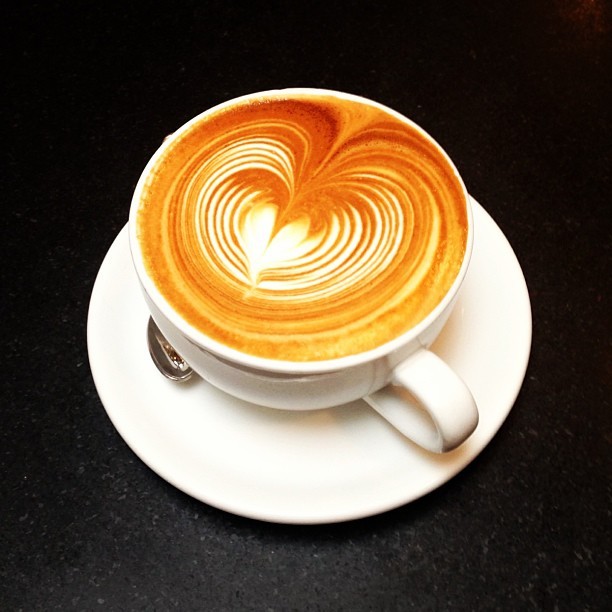 [Photo: Caffe Luxxe]
Caffe Luxxe presents beautifully displayed coffee that taste just as good as it looks. Featuring their own brand of blends, their brightly packaged beans also make a great gift.
LA Locations:
Santa Monica
925 Montana Ave., Santa Monica, CA 90403
Brentwood
11975 San Vicente Blvd., Los Angeles, CA 90049
Santa Monica (Brentwood Country Mart)
225 26th St., Santa Monica, CA 90402
3. Café De Leche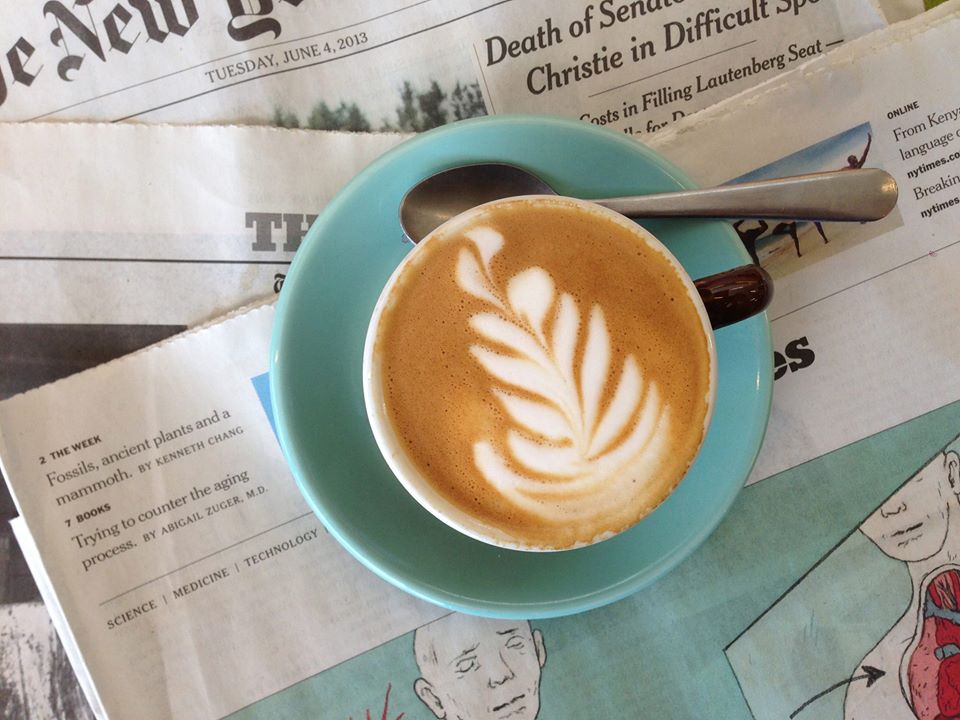 [Photo: Café De Leche]
Unlike most coffee shops mentioned here, Café De Leche doesn't brew their own beans. Instead, they host Stumptown Coffee at their trendy cafe in Highland Park. Stumptown has it's own coffee shops in Portland, New York, Seattle and one coming soon to LA! With roasts purchasable by the bag from Indonesia, Africa and Latin America, Angelenos have become fast fans of Café De Leche or any other coffee bar associated with Stumptown for that matter.
LA Location:
Highland Park
5000 York Blvd, Los Angeles, CA 90042
4. Fix Coffee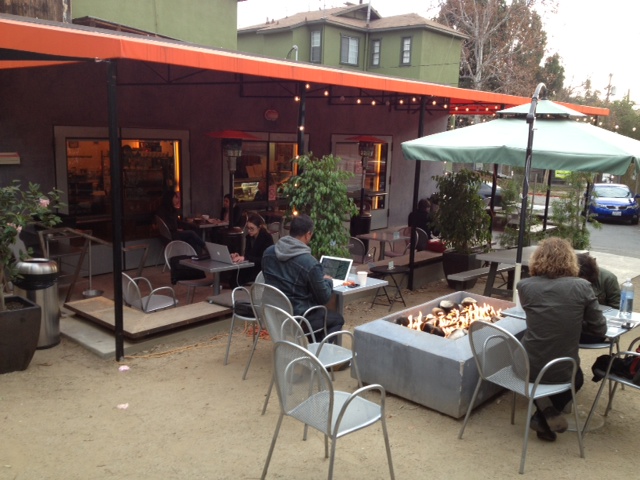 [Photo: Fix Coffee]
While Fix Coffee doesn't have its own brand of coffee, it seems to feature the best of everything around it with Intelligentsia, Handsome and Verve beans. Oh, and there's free Wifi! Sold. (Despite information to the contrary on their website, a representative for the shop tells HuffPost they no longer serve gelato.) For other cafes with free WiFi, click here.
LA Location:
Echo Park
2100 Echo Park Ave., Los Angeles, CA 90026
5. Handsome Coffee Roasters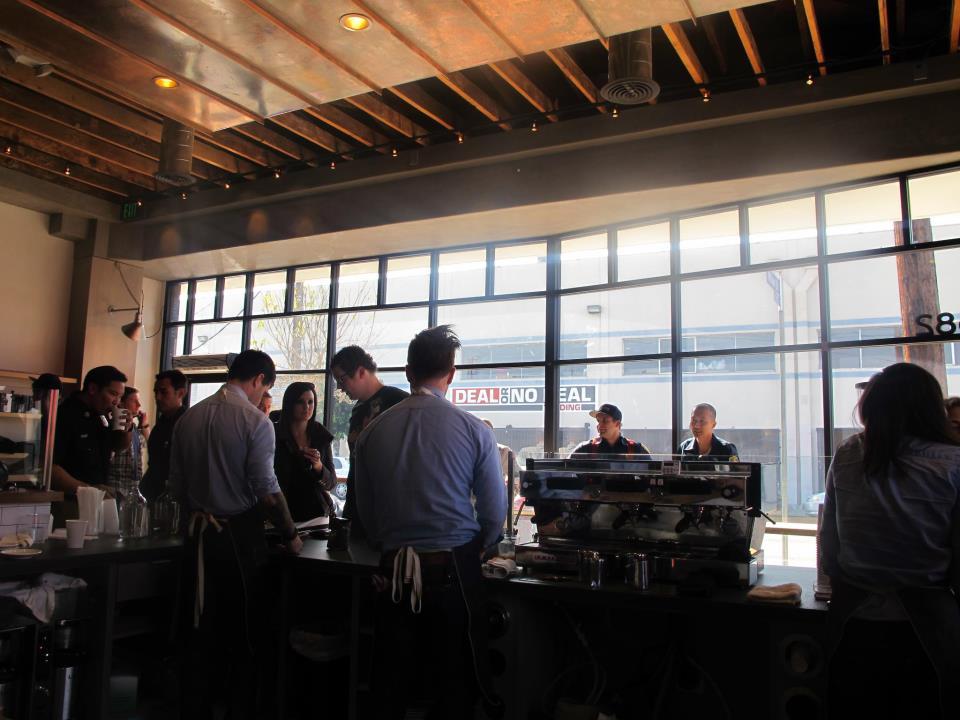 [Photo: Handsome Coffee Roasters]
Handsome Coffee Roasters's coffee is featured in over 25 coffee shops in the Los Angeles area including their own cafe on Mateo St. Click here to see a full list of locations. The brand is founded on three core principles: hospitality, accessibility, and uncompromising quality. As stated beautifully on their website, these handsome coffee wizards will "make great coffee and be nice to you. We promise: You're going to love it."
LA Location:
Downtown
582 Mateo St., Los Angeles, CA 90013
Side Note: Their comfort and adventure set makes an adorable gift.
6. LAMILL Coffee Boutique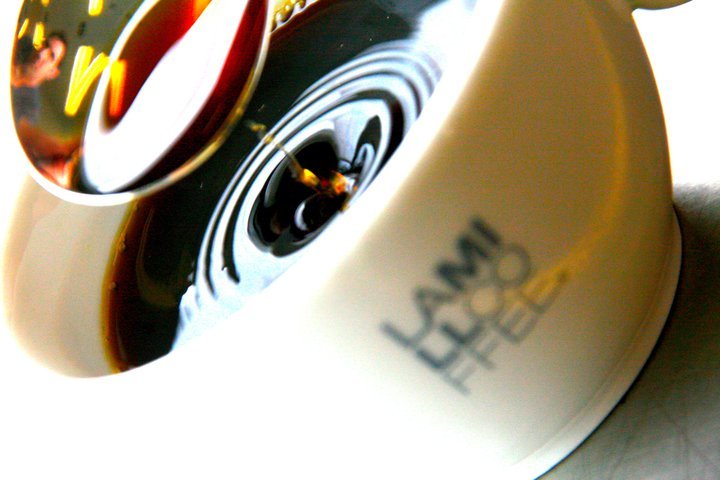 [Photo: Lamill Coffee Boutique]
LAMILL is famous for its artfully crafted coffees. As mentioned in Los Angeles magazine, its iced coffee isn't just hot coffee over ice. LAMILL spends 18 hours formulating the perfect iced coffee. With a boutique feel and creative brewing methods, LAMILL is where it's at.
LA Location:
Silver Lake
1636 Silver Lake Blvd., Los Angeles, CA 90026
7. Demitasse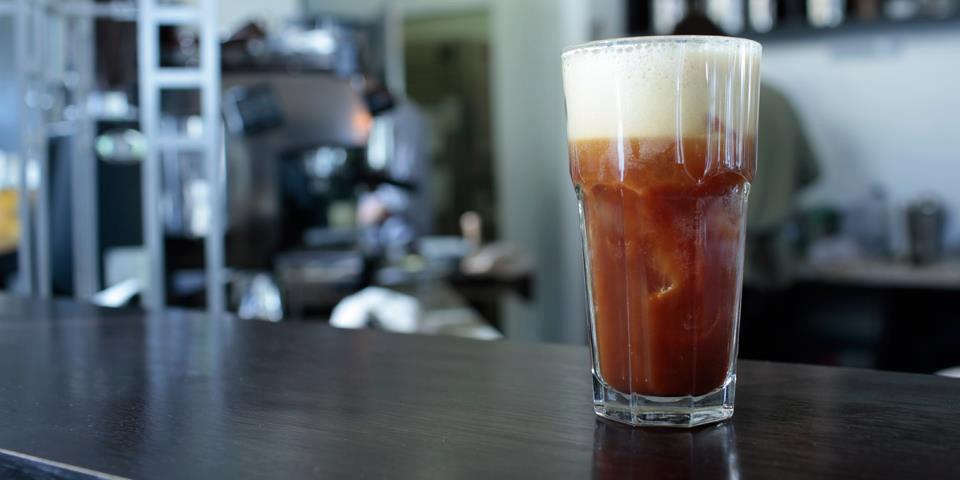 [Photo: Demitasse]
Demitasse proudly roasts their own coffee "one small batch at a time." Baristas at this coffee shop are incredibly passionate and each have their own specific drink that you can only order while they are at the counter! Demitasse prides itself on frequently hosting events from coffee cuppings, home brewings, and roasting classes all in an effort to improve their coffee and explore what LA has to offer.
LA Locations:
Little Tokyo
135 S. San Pedro St., Los Angeles, CA 90012-3819
Santa Monica
1149 Third St., Santa Monica, CA 90403
8. Tierra Mia Coffee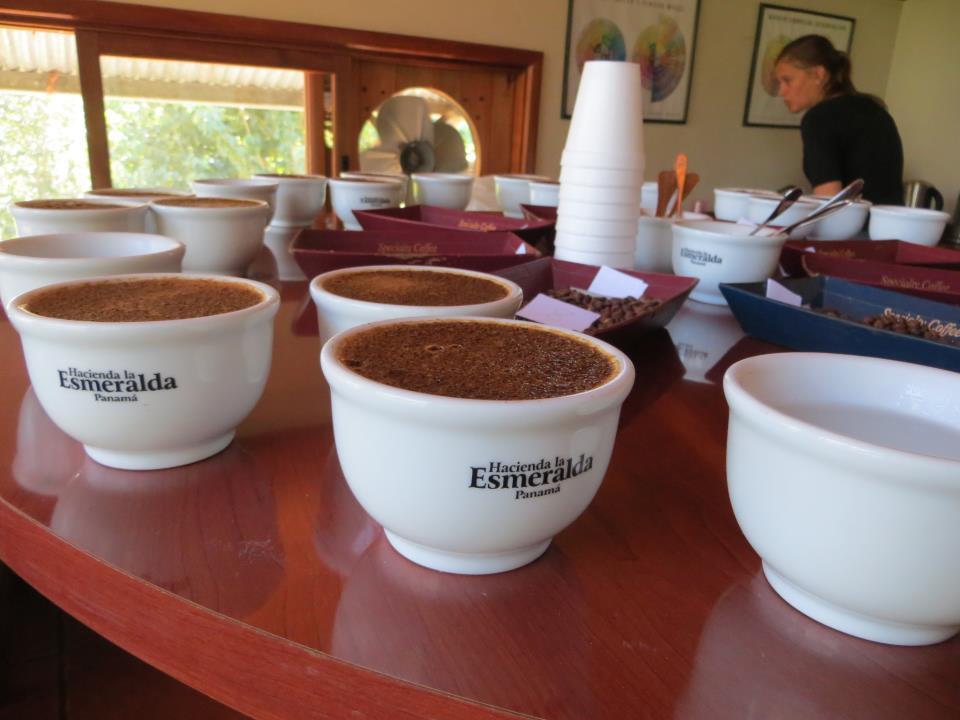 [Photo: Tierra Mia Coffee]
Tierra Mia focuses on Latin-inspired coffees. Featured in the LA Times, LA Weekly and NBC, this coffee shop seeks to create a homey and comfortable environment to go along with a steaming cup of their home-ground coffee. LA Weekly reports that Tierra Mia gets their beans from the same farms as Intelligentsia. Bingo.
LA Locations:
Tierra Mia Coffee has seven locations in the LA area; click here to check out the full list.
9. Cafecito Organico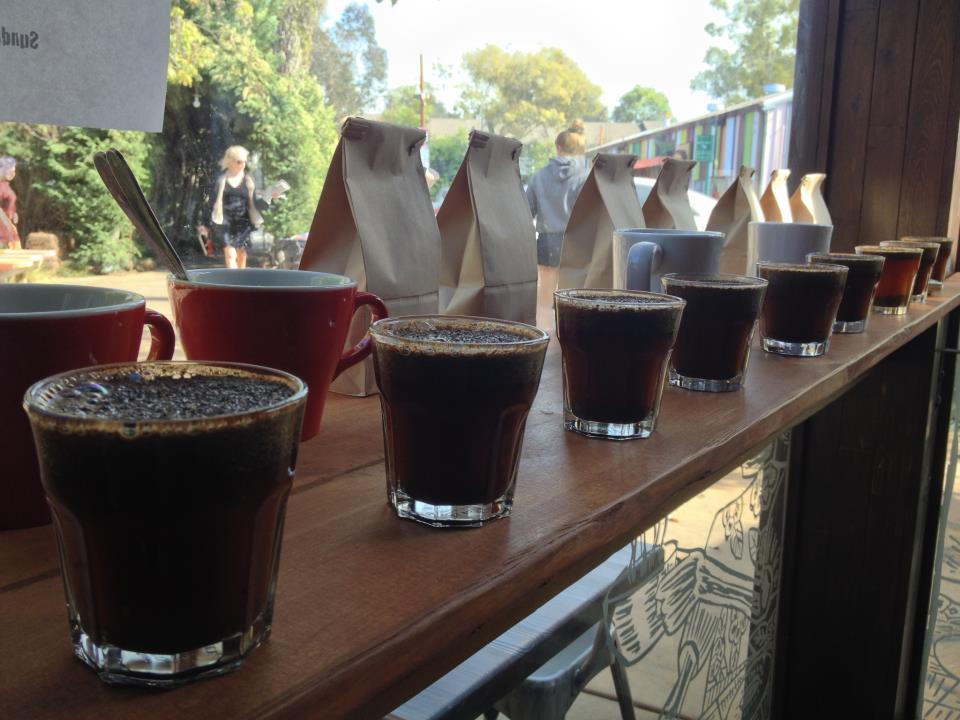 [Photo: Cafecito Organico]
Cafecito Organico is very serious about maintaining relationships with their coffee producers from all over the world to ensure that their coffee is pure and authentic. Or as they would phrase it: "We are committed to serving great coffees, grown on Earth by humans." You can by their coffee by the bag off their website.
LA Locations:
Cafecito Organico has seven locations in the LA area; click here to check out the full list.
10. Ground Work Coffee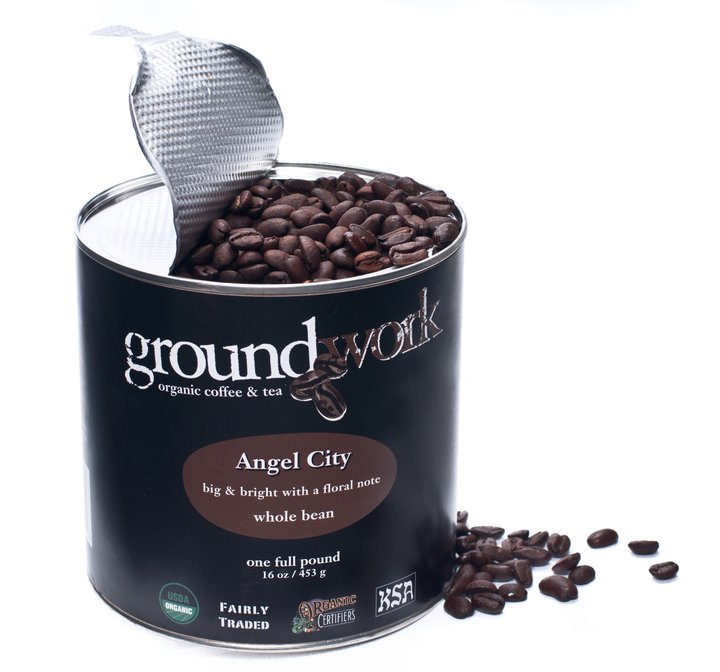 [Photo: Groundwork Coffee Company]
Ground Work Coffee was one of the first, and remains the largest, organic coffee roasting company in Southern California, according to their website. Whole Foods, Bristol Farms, Lassens, Bob's Market and Yummy.com all carry Ground Work's delicious and accessible coffee. They also have eight locations of their own around LA. The names of their roasts are just as fantastic as the taste -- think "Bitches Brew" and "Black Magic."
LA Locations:
Ground Work Coffee has eight locations in the LA area; click here to check out the full list.
11. Urth Caffé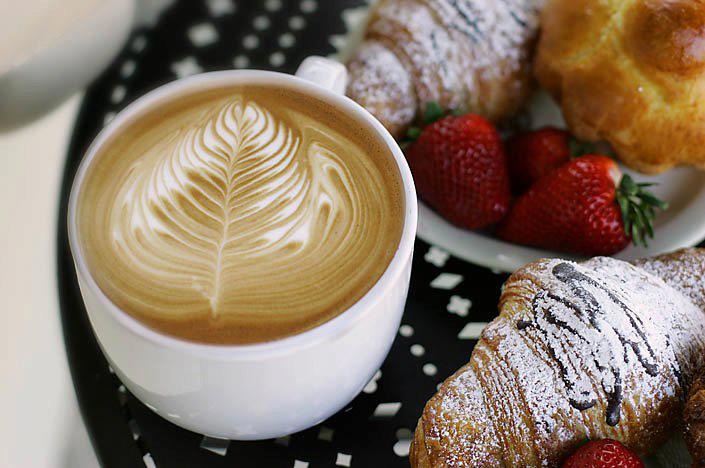 [Photo: Urth Caffé]
Urth Caffé brews their own 100% organic beans. With a smooth, rich and bold tastes, Urth Caffé's blends are well-known around LA and have been featured in the LA Times, the NY Times and LA Magazine. But as many already know, Urth Caffé' doesn't stop at coffee. They serve everything from pizza, to salads and sandwiches, and incredible desserts and pastries.
LA Locations:
West Hollywood
8565 Melrose Ave., Los Angeles CA 90069
Beverly Hills
267 S. Beverly Dr., Beverly Hills CA 90212
Santa Monica
2327 Main St., Santa Monica CA 90405
12. Bru



[Photo: Bru Coffeebar)
Every week Bru baristas get together for their "cupping ritual." They sample the latest blends from the Ritual Coffee Roasters of San Francisco and are very meticulous in choosing which to host at their coffehouse. Bru is one of only a few coffee shops that still use the "pour over method." They admit it might take a little bit longer for you to get your caffeine fix, but according to them, it's most definitely worth the wait.
LA Location:
Loz Feliz
1866 N Vermont Ave., Los Angeles CA 90027
13. Paper Or Plastik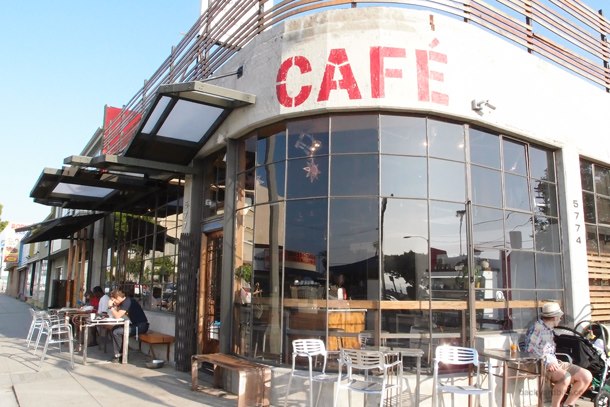 [Photo: Paper or Plastik]
It's nearly impossible to leave Paper or Plastik disappointed. Located right next to Mimoda Dance Studio, this environment is as lively as it gets. They proudly serve brews from Paper or Plastik, Intelligentsia, Handsome Coffee Roasters, and Coava and make each cup of coffee individually. According to Mattatouille, Paper or Plastik represents a "true urban oasis".
LA Location:
5772 W Pico Blvd., Los Angeles CA 90019
14. G&B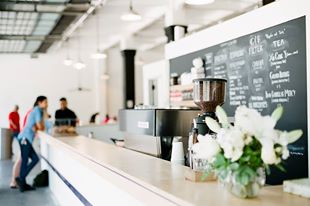 [Photo: G&B Coffee]

G&B 's main goal is to introduce people to the great coffees of the world. They hand pick their coffee from a huge selection of roasts to ensure the best taste and the best quality. G&B is less than a year old and the founders are already opening up another location. Bravo!
LA Location:
317 S. Broadway St., Los Angeles CA 90013
BEFORE YOU GO
PHOTO GALLERY
Free Wi-Fi Cafes In Los Angeles