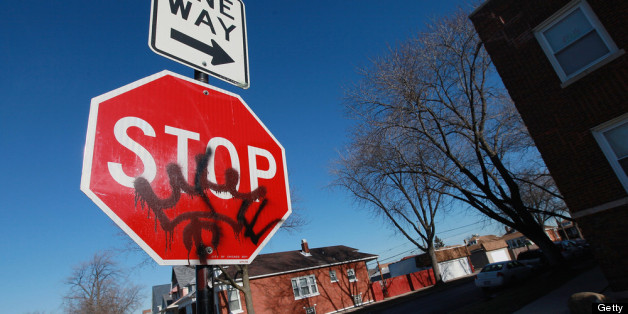 As gang violence continues to take a heavy toll on Chicago, some are hoping a so-called "gang summit" will help curb the killings.
The effort is led by California pastor, the Rev. Gregory Tatum, who grew up in 1960s Chicago in the now-demolished Cabrini-Green housing project. According to the Sun-Times, Tatum hopes the Rev. Jesse Jackson and the Rev. Al Sharpton will attend the Sept. 27-28 summit on the city's Far South Side, though neither men have yet responded to the call.
"Next year, we will go to Los Angeles, then Detroit," Tatum said. "The whole goal this year is black on black crime in Chicago." Though not immediately clear, the Sun-Times report indicates Chicago Police will not be present at the September meeting.
Tio Hardiman, former director of CeaseFire Illinois, told the Sun-Times he would recruit hundreds of gang members to attend, stating, "You cannot reduce violence without bringing the killers to the table."
In the early '90, cities like Cleveland, Minneapolis and Kansas City held summits along with Chicago. In '92, a truce was successfully brokered in LA between the Blood and The Crips street gangs.
Former Chicago Police Superintendent Jody Weis tried a similar strategy in 2010 when he invited leaders of West Side gangs to a secret meeting that was later panned by local lawmakers. Ald. Bob Fioretti (1st) blasted the sit-down, saying, "Gangs are not to be coddled" and later noting that by the top cop engaging with gang leaders "he brought them to a table and made them equal."
In late July, the Tribune reported the Congressional Black Caucus came to Chicago to develop solutions to urban violence around the nation that lawmakers could in turn bring to Washington.
News of the September gang summit emerged just as the CPD released July crime statistics in which it touted that murders are down 25 percent from last year while shootings are down 23 percent for the first seven months of the year.
The number of homicides for the month totaled 49 by the department's count, while news outlets including DNAinfo Chicago and the RedEye list the homicide total at 51 for the month of July.
A police news affairs spokesman told HuffPost Chicago the department does not count police-involved shootings in their official tally. Additionally, different organizations rely on different sources for their numbers; RedEye, for example, goes by the Medical Examiner's office rather than the police department.
BEFORE YOU GO
PHOTO GALLERY
Crime In Chicago