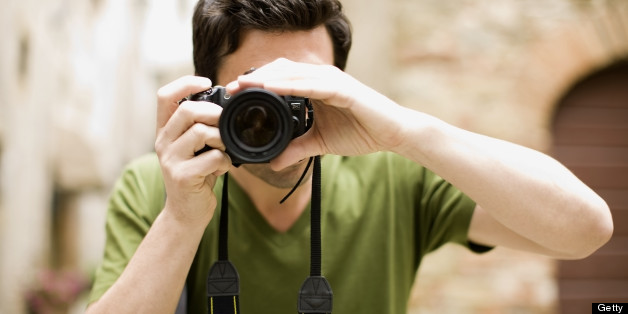 Whether you're camera shy or a shutter bug, photographs are likely a big part of your travel routine. You can't forget to pack your camera (or, these days, your camera phone) and you'll probably be sick of posing by the end of your trip.
What kind of photos do you want to take? Do you stick to the subtle stand-and-smile and try to blend in or do you embrace your inner tourist and snap the kind of pictures that make locals cringe?
We say, go for the latter. You're only a tourist every so often. It's all about perspective, right?
Here are eight of the cheesiest, classic tourist photo ops that you just can't skip.
1) The Leaning Tower of Pisa
2) The Eiffel Tower
Or, alternatively, the squeeze:

3) Platform 9 and 3/4
4) The Washington Monument
5) The Sphinx
6) The Pyramids
7) The Louvre
8) The Queen's Guard
Give those stoic guards a big hug.

Tweet your favorite cheesy tourist photos to us @HuffPostTravel!
BEFORE YOU GO
PHOTO GALLERY
iPhoneography: 15 of the Best iPhone Travel Photos