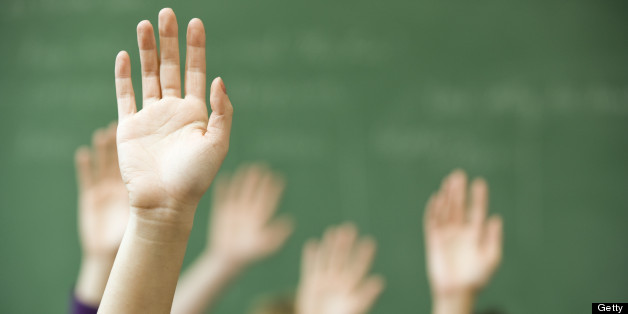 Is a gay-inclusive curriculum the equivalent of teaching kids to use crack? That's what a South Carolina teacher and pastor named Ira Thomas thinks.
While appearing on conservative radio program "Sandy Rios in the Morning," Thomas blasted the National Education Association (NEA), the largest teachers union in the U.S., for supporting gay and lesbian equality. He also took the NEA to task for its support of gay-inclusive curricula, which he likened to "teaching people about how to use crack" and called a "dangerous game to play on."
Listen to an excerpt from the interview, courtesy of Right Wing Watch:

Thomas' statements found a friendly ear in radio host Sandy Rios, whose show airs on the fundamentalist Christian-backed American Family Radio network.
"For some people this [the NEA] is still an organization that represents in their minds … the best interests of America's schools, and, honestly, nothing could be further from the truth," said Rios. "I think we could lay at the feet of the National Education Association the reason why this culture has been ... slouching toward Gomorrah."
Added Rios, "The NEA has been for the last 20 years indoctrinating our children, and it's getting worse."
In response to Thomas' statements, senior director of the NEA's Center for Advocacy and Outreach Kim Anderson said the following to The Huffington Post in an email:
Teaching children that our society is diverse is just as important as teaching them about tolerance and about respect for the first amendment. They are all things we value in America -- diversity, freedom to be who we are and respect for others' rights to agree or disagree.
The NEA has been a champion of gay rights for many years. In 2009, the group released a report on the "Status of Gay, Lesbian, Bisexual and Transgender People in Education," which called on schools "to take some step to help our nation's GLBT students and to address GLBT issues, a topic that is inextricably linked to the broader themes of inclusion, respect, equal opportunity, health, safety and student success."
BEFORE YOU GO
PHOTO GALLERY
Dumbest Anti-Queer Statements