On "Today's" Ambush Makeover this week, 65-year-old Sandy finally got a new look after 15 years of her husband cutting and coloring her hair.
What made her ready for a change? The straw that broke the camel's back was when Sandy's 104-year-old friend said she needed a makeover. Ouch!
After the Ambush Makeover glam team finished with Sandy (above), her husband was so shocked by her transformation, he was even stumbling over his words. But he did manage to admit that her new look is "definitely better" than what he's been doing.
Check out Sandy before and after her "Today" makeover below.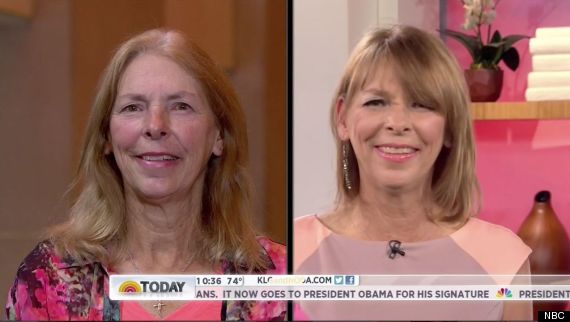 Looks like her husband is out of the job!
Ambush Makeovers air every Thursday on the fourth hour of "Today" with Kathie Lee & Hoda.
PHOTO GALLERY
Kathie Lee And Hoda Style Evolution