Man vs. machine has been a common storyline for centuries. When that machine is an Airbus A380, though, and the man is Bryan Habana, a South African rugby player, it makes for a slightly more interesting competition.
Habana recently challenged the world's largest passenger airplane to a 100-meter race as part of a promotion for British Airways, which is expected to begin service to Johannesburg, South Africa, via an A380 in early 2014.
"It was a tough test," Habana told Australia's News Limited. "Once the A380 is on full throttle it picks up speed very rapidly."
In a second feat, Habana was joined by his fellow teammate Jean De Villiers, and Chris Robshaw, an English rugby captain, to try and tow the A380 down the runway, a picture of which can be found below.
WATCH the race, above.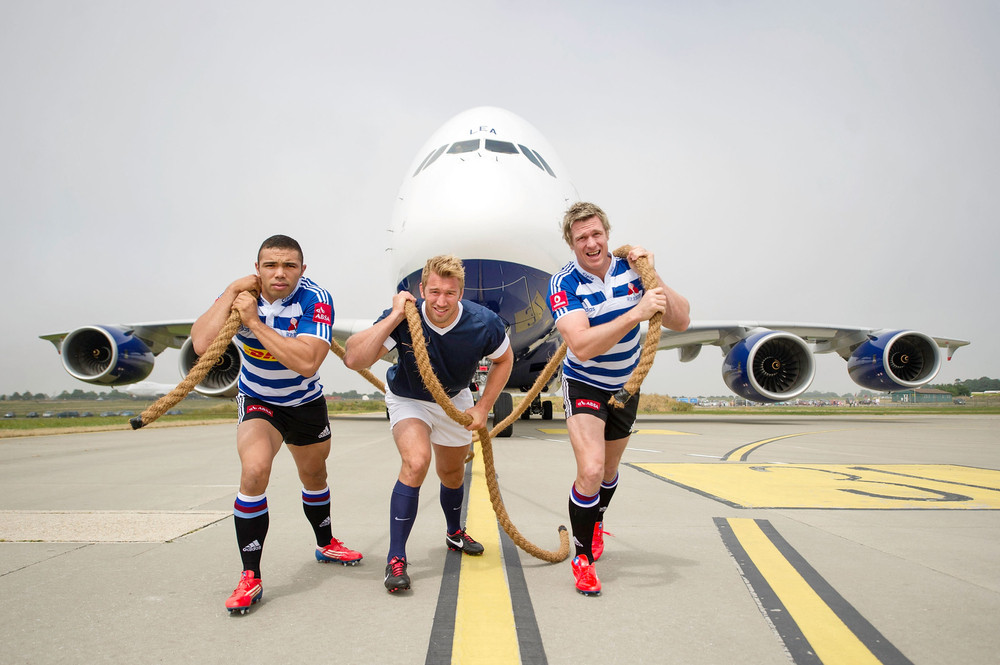 Photo by Bethany Clarke/Getty Images for British Airways.