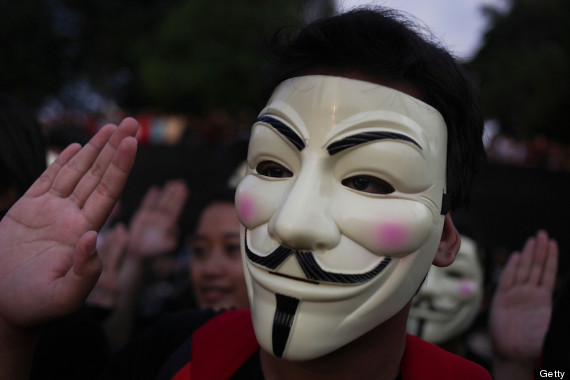 1. The Internet As An Arm Of Justice
Through the Internet, especially social media, people around the world have the power to share information, raise awareness and spark action. But when does the online community of crusaders for truth and justice cross the line and become an unruly, unaccountable mob?
Following the Boston Marathon bombings, Reddit users falsely identified Sunil Tripathi, a missing Brown University student, as one of the suspects -- an accusation that members of the media repeated and that spread like wildfire on Twitter. Tripathi's family was traumatized, Jay Caspian Kang writes in The New York Times Magazine. "It was just so ugly," said Tripathi's mother, Judy. Meanwhile, in The New Yorker, Ariel Levy provides a detailed account of the scandal that engulfed Steubenville, Ohio, after high-school football stars were accused of rape, and online activists (or vigilantes, depending on your point of view) took it upon themselves to investigate the case.
Both articles are worth reading, particularly if you're not already familiar with those individual cases. But the most compelling article on this subject comes from Ann Friedman, who writes in Newsweek about the "horrific Catch-22 of rape in the Internet age."
"For decades, the challenge facing anti-rape activists was to take what is often an intensely private crime -- 54 percent of sexual assaults are estimated to go unreported -- and bring it to national attention as a pervasive crisis," Friedman writes. Now that photos and videos of sexual assaults are shared widely online, it's harder to ignore those crimes. "Yet the increased attention on social media often has tragic consequences for victims," Friedman continues. "They don't just have to grapple with the physical and psychological ramifications of being sexually violated. They have to deal with the fact that everyone else knows what happened, too."
It's a fascinating and thought-provoking read.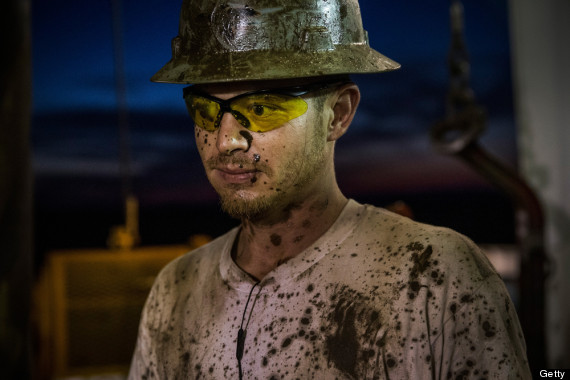 2. What An Oil Boom Looks Like
Earlier this year, The New York Times Magazine published a series of photographs by acclaimed photographer Alec Soth to accompany a cover story about the oil boom in North Dakota's Williston Basin. "We all have these pictures in our head of what an oil boom looks like," Soth said, reflecting on his trip. "And the fact is, the real world never looks like those things." Far from celebratory, Soth's striking images are full of weary men with thousand-yard stares. "There's a kind of exhaustion that's in the air everywhere," he said -- and it shows.
Soth was also struck by the scarcity of women in Williston. But some women do travel there, drawn, like the men, by the promise of a steady job with good pay. That's what first brought Susan Elizabeth Shepard, a writer and stripper from Texas, to the town in 2007, to work at a club called Whispers. Over at BuzzFeed, she writes a terrific piece about witnessing Williston's oil boom firsthand. "Oil has changed the town both completely and not at all," Shepard writes. "Whispers' transition from typically tiny, haphazard small-town strip club into one trying to balance down home and big city is not working out too well, and it's an example of the boom–bust cycle writ small."
There has been a good deal of news coverage of North Dakota's oil boom. But Shepard's perspective is unusual, and, like Soth, she provides an honest look at life in Williston and whether the rewards that may be found there are worth the sacrifices.
Have you read a good longform feature lately? Email me at sasha@huffingtonpost.com.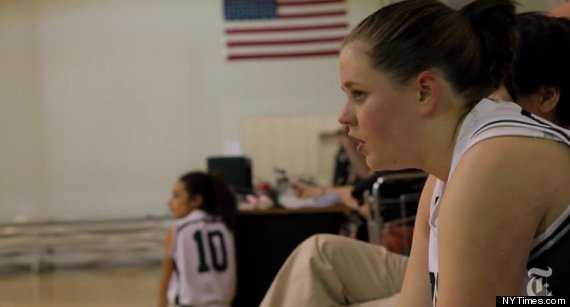 3. The Next 'Snow Fall'?
Last year, John Branch's New York Times story "Snow Fall," about a deadly avalanche that claimed the lives of a number of elite skiers, won the Pulitzer Prize for feature writing and was so widely praised for its innovative use of multimedia that it has become its own verb.
Now, Branch is back with another big feature. Like other writers in this week's list, he visits a slice of small-town America, following up on his series last year about the girls' basketball team at Carroll Academy, a juvenile court-run school in Carroll County, Tenn. In contrast to Williston, however, Carroll County is hardly booming.
"There might be a thousand Carroll Counties around the country, proud and simple places, fading almost imperceptibly with the slow passing of another time, where old-timers wish for a future more like the past, and the young people have little imagination for anything other than the present," Branch writes. With few options or opportunities, there is little hope in Carroll County of striking it rich.
To accompany Branch's latest series, the Times took another step forward -- producing a 17-minute film that follows one student on the Lady Jaguars basketball team. A dedicated documentary channel on the paper's website is planned for later this year, HuffPost's Michael Calderone reports.
As with "Snow Fall," the whole here is definitely greater than the sum of its parts, with the film by Kassie Bracken uncovering aspects of the story that Branch's reporting doesn't.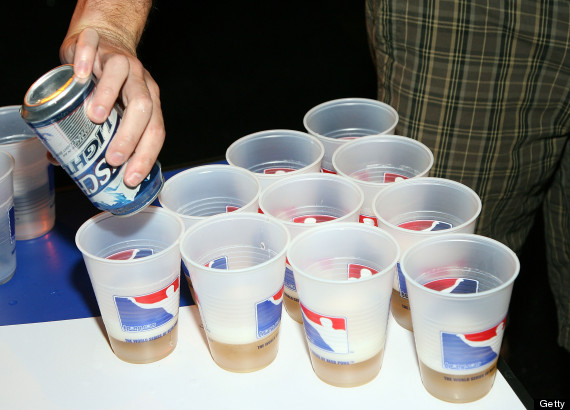 4. 'The Best Night Of The Week'
Speaking of sports writing, Michael J. Mooney has a touching story in SB Nation about Tim Carey and Jim Jewison, two guys in their early 20s who have been going every Wednesday night to an outdoor shopping center in Allen, Texas, a suburb of Dallas, to compete in a weekly beer pong tournament.
It's fun to follow Tim and Jim -- The Antagonists -- as they face off against their arch rivals, Team Jordan. The guys (helped along by a certain amount of alcohol, no doubt) take themselves rather seriously. "Technically speaking, since we have paid rent with the money we won here, we are professional beer pong players," Tim says. "When we're both at our best, we are unstoppable."
But the beauty of the story is that it isn't really about beer pong. It's about young people in the suburbs trying to adjust to life after college and wanting to hold onto a piece of their former selves. It's a strange period of time. "One minute you're with your friends, young and unencumbered, the real world just waiting for you as an abstract concept in the nebulous future," Mooney writes. "The next you're sitting at home on a Friday night, alone, counting down the hours to Wednesday."
"Win or lose, this is the best night of the week," Tim says. In Mooney's telling, it certainly is.
Bonus: Mooney's epic bowling story from D Magazine was just selected for inclusion in the 2013 edition of Best American Sports Writing.
In this week's issue of @Huffington Radley Balko takes a close look at prosecutorial misconduct in Louisiana and beyond, and Peter Goodman examines the increasing number of companies going zen. Download it for FREE in the App Store.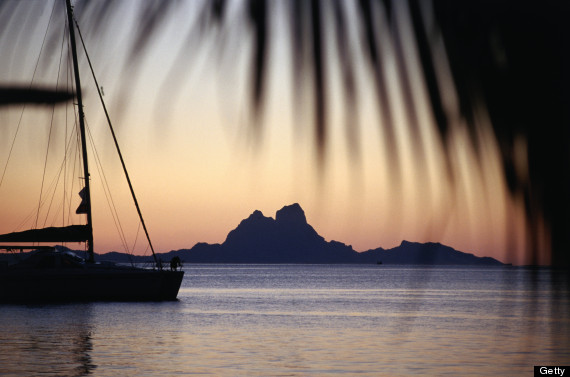 5. The Great Escape
Sarah Rose writes in the August issue of Outside magazine about Alex and Nick Kleeman, two 20-something brothers from Illinois who took a radically different approach to impending adulthood: They purchased a boat on Craigslist and set off to sail around the world. What they lacked in sailing experience they made up for with a mixture of ingenuity, naivete, bravado and luck.
Somehow, they made it all the way to French Polynesia in the South Pacific, where Rose catches up with them. There, they spend their days drinking beer, snorkeling, tinkering with their rickety equipment and generally enjoying the lazy, bohemian cruising life. They know it can't last forever -- eventually their money will run out and they'll have to return to the United States and figure out what comes next. But for now they're enjoying their grand adventure.
BEFORE YOU GO
PHOTO GALLERY
GRAPHIC WARNING: Boston Marathon explosion