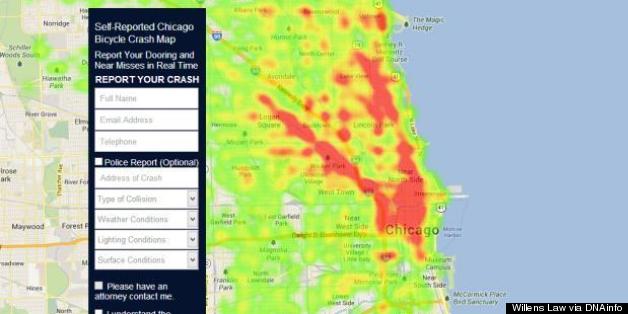 CHICAGO — Doorings, near-misses, accidents — Matt Willens wants bicyclists to share their problems on a newly launched Web app so the city and other riders can find cycling "trouble spots."
Willens Law Offices launched the app so anyone could report close calls and accidents. In order to make a post, cyclists simply write what happened, where it happened and hit "submit." A police report, which asks for information on weather and surface conditions, can also be sent through the site.
Willens, founder and managing partner of the law practice, said he wanted to track data in real time to make it available to the public instantly.