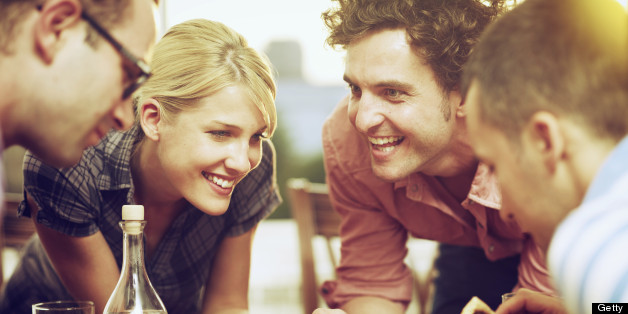 For reasons that don't make a ton of sense, except for the fact that people are quick to judge a book by its cover, a lot of people (especially on the Internet) seem to think that I fancy myself "one of the guys."
There could be a lot of reason for this: I love football. I wear plaid. I'm often seen with a trucker hat atop my head. I don't always put on makeup. I can be slightly crass, although I prefer "inappropriate." I snowboard. I don't take myself too seriously. I'm scared of feelings.
However, what's most interesting to me is the fact that women assume I want to be seen as "one of the guys." That there are people who somehow believe that I think being associated with men is better than being a girls' girl. I mean: AS IF!