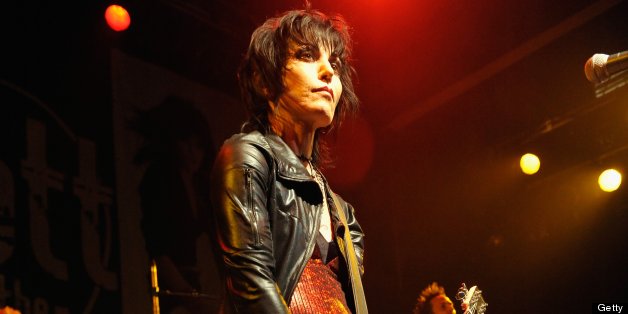 Joan Jett is set to release her first album in seven years, and it'll come with the help of Dave Grohl and Laura Jane Grace of Against Me!
"Unvarnished" debuts Oct. 1 and will mark Jett's "most autobiographical project" to date, the singer said in a statement. Songs about the death of her parents and the victims of Hurricane Sandy are among the album's subjects.
Jett will premiere the lead single, "Any Weather," during an Aug. 8 performance on "Jimmy Kimmel Live," with an iTunes preorder kicking off two days prior.
"It's a real band album. Everybody was involved," the 54-year-old rocker said in her statement. The new album finds Joan Jett & the Blackhearts reteaming. It will serve as Jett's 14th studio release.
None of Jett's six most recent albums, from 1991's "Notorious" to 2006's "Sinner," managed to make waves on the U.S. album charts. "Sinner" did make a small splash on the U.K. rankings, debuting at No. 56. Her most recent single to crack the Billboard Hot 100 was 1996's "Love is All Around."
BEFORE YOU GO
PHOTO GALLERY
2013 Music Preview