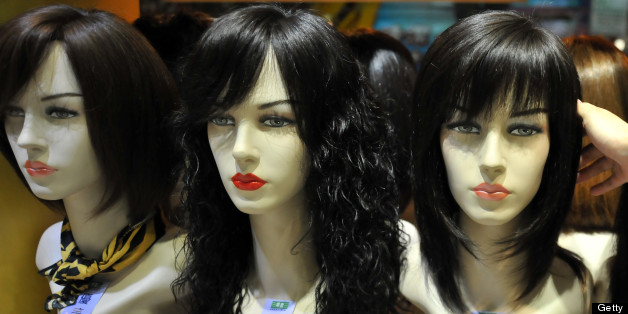 Three female Singaporean high school students who shaved their heads for charity got in trouble for being bald and were told to wear wigs.
The students, who attend St. Margaret's Secondary School, shaved their heads last weekend to raise money for the Children's Cancer Foundation, according to Singaporean outlet The Straits Times. However, when they arrived for classes on Monday, they were punished by the school's principal for violating a ban on "punk, unfeminine or sloppy hairstyles."
The girls previously promised the principal they would wear wigs after participating in the charity event, reports Channel NewsAsia. Two other girls who also got their heads shaved wore wigs to school and did not get in trouble.
The wigless students were called out of class and told to buy hairpieces, according to The Straits Times.
The school's principal, Marion Tan, told the outlet that she did not want shaved heads to become a trend.
"Can you imagine if I were to say yes, I'd have everybody coming to school with a bald head. Sometimes it's a fad, so they would take advantage of the situation," she said.
Sumiko Choo, one of the girls who showed up wearing a wig, spoke to Channel NewsAsia about her understanding of the school's policy.
"The thing is, the principal already stated that if you are willing to do it (shave the head), you have to wear a wig. She stated it very clearly," the girl said. "But if you are not willing to wear a wig, you can do it after you graduate."
Emily Chia, the mother of Leia Lai, one of the punished students, said she is glad the story is getting attention.
"I'm glad that it created the awareness that we wanted to create, although our intention was never to shame the school or to shame the principal," she told Channel News Asia. "I think I just wanted the girls to have the recognition they should have gotten instead of being reprimanded."
Indeed, some feel the principal should not have punished the students, as they had shaved their heads for a good cause.
Digital strategist Pat Law wrote a letter to Yahoo regarding the incident and reprimanded the school.
"I am personally a supporter for strict discipline of a student for the right reasons, but surely these girls should not have been punished for their good intentions?" wrote Law.
BEFORE YOU GO
PHOTO GALLERY
Teacher Controversies