Occasionally a work of art is so powerful it gives you goosebumps. And sometimes these artworks are located in the already terrifying confines of abandoned psychiatric hospitals.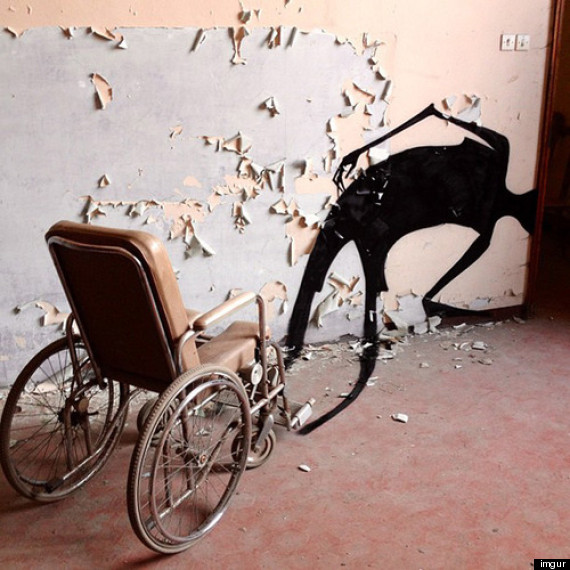 For a project entitled "1,000 Shadows," Brazilian street artist Herbert Baglione invaded abandoned wards in Madrid, Paris and other undisclosed locales to add ghostly shadows to the already eerie buildings.
Spindly, stretched ghosts emerge under doors, float through windows and emerge out of objects' shadows. The creatures resemble something between a dementor and a Barry McGee painting. We'd expect nothing less from an artist who likes to paint with his own blood.
Check out more of Baglione's less frightening, though decidedly still creepy, street art triumphs below and let us know your thoughts in the comments.