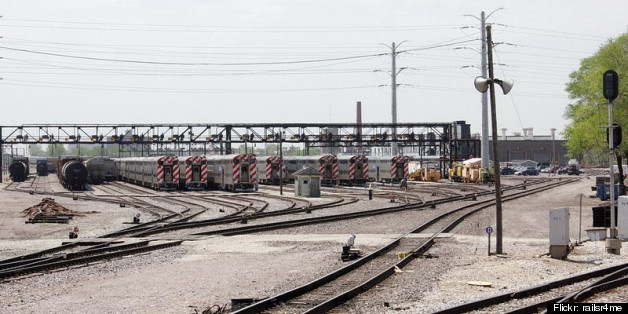 At the moment, Mayor Rahm Emanuel's most ambitious economic development plan for Englewood is the expansion of an intermodal freight yard, where metal containers will be loaded from trains to trucks and vice versa. It's a loud, smelly operation that will have diesel-spewing locomotives and trucks rolling into the area day and night.
The current freight yard runs from 47th to 55th, roughly between Wallace and Eggleston. The expansion will take it south five blocks to 61st Street.
So the northeast corner of Englewood—a swath of land nearly two miles long and a quarter-mile wide—will be dedicated to a freight yard pumping smoke, soot, and other pollutants into the lungs, blood, and hearts of everyone in the surrounding neighborhood.
BEFORE YOU GO